The recent buzz about upcoming Southeast Asian characters got me thinking about Shang-Chi - we're about 4 months from the film, but there seems to be barely any buzz spec-wise. Plot and casting news have been thin, but it's surprising how little talk there is.
The recent Shang-Chi series introduced a few characters that are key to his newly fleshed-out origin - Sister Hammer, Sister Dagger and Brother Sabre, all of whom appear on the Ruan variant of #1 (which I remember seeing on this site months ago).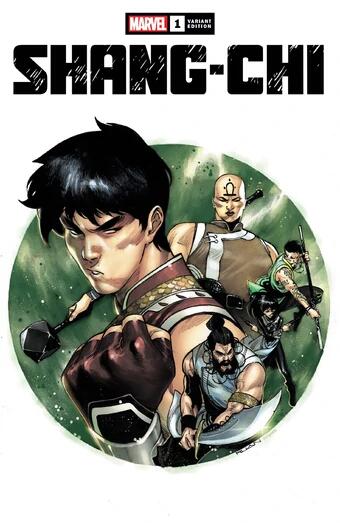 I can see them returning soon enough in the upcoming Shang-Chi ongoing, though it's probably too soon for them to appear in the film. Maybe sequels in future.
Any suggestions for older issues to spec on, or characters likely to appear?
I'm surprised Leiko Wu hasn't been announced as cast, particularly as she's one of Shang-Chi's classic supporting characters, and featured in the mini-series.
Awkwafina is cast as a friend of Shang-Chi's called 'Katy'. No idea who this could be, but based on an Awkwafina interview - I can't say much about the role, but I can say that she is thrust into a world where she doesn't really know what to do. At the same time, she's discovering things about herself. - and her having a stunt double during the shoot, it sounds like she may be more involved than just a comedic sidekick.
Can any Deadly Minds of Kung-Fu shed some insight?
Shang-Cheers for reading!