In a new foreign trailer for Spider-Man Far From Home, there is a scene depicting Aunt May (Marissa Tomei) going over a checklist with Peter (Tom Holland).
'Did you remember to pack your supplies? Did you remember to take down the Manfredi Gang?
This is a reference to Sylvio Manfredis Maggia. Sylvio Manfredi is also known as 'Silvermane'. Nemesis of Spider-Man.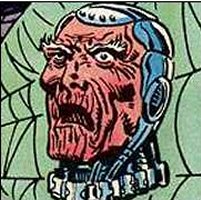 Silvermane makes his 1st appearance in ASM #73. Silvermane also has a son named Joseph Manfredi, who 1st appears in Daredevil #118.