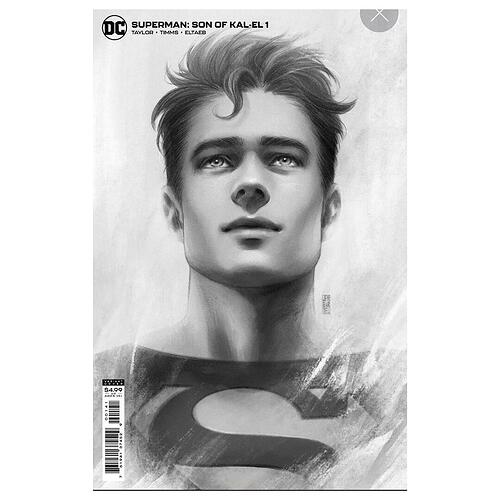 I'm hoping that Tom Taylor can make people care about Clark's son becoming Superman. Cool Bartel cvr as well.
Is this about Jon Kent?
Just saw that it is! I'm pretty excited about it!
Anyone know where that cool red Jock variant is being sold??
Bartel doin all the ratio variants for this book. Too bad idk about Superman but they look good.
Cheekbones at a perfect 90 degree angle?
Errrrr… I dunno.
Not feeling this one iota.
Where oh where is this cover??
I don't think it's posted yet. Foc is today, I believe. They don't always list em till afterwards.
I am also waiting for a link on where to order that cover.
thanks for the heads up! Was debating if i need to order 2 copies.
I think the Jock cover is a NYCC exclusive. That's what was mentioned in his Twitter feed comments.
If the 1st appearances are in issue 5, how will all be revealed in issue 2?
I think issue 2 would be Jon's new ally hence a VERY important character plus villain cameo. Iss 5 is the full appearance of new villain