The most important character? THINGS MAY NEVER BE THE SAME AGAIN!!!
They also said that about the 6 new characters in Judgment Day #2
Isn't that boiler plate Marvel? "Things will never be the same…!"
No description for the issue. Here is the standard cover: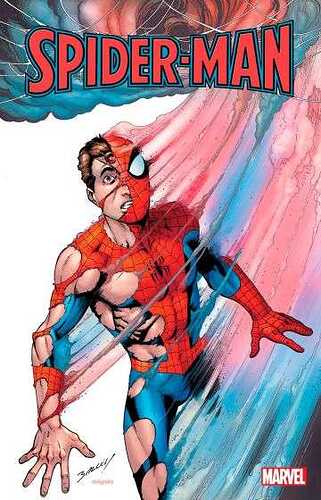 Also looks like there are several open to order covers
Spider-Man #5 (Ramos Variant)
Spider-Man #5 (Darboe Photon Black History Month)
Spider-Man #5 (Medina Planet of the Apes Variant)
The End of the Spider-Verse" continues! See a new side of Peter Parker and the Spider-mythos! Shathra and her forces work towards the extinction of Arachnida sapiens. PLUS! This issue includes a special super heroic back-up storyfeaturing Spider-Man and Photon celebrating Black History Month!
It's pretty risky to go heavy not knowing anything about the character or if there even is a new one
I grabbed one on TFAW. Won't hurt.
I think there is a typo on topic header. The screen grab is for Spider-Man 6.
That's cause the solicitation for #6 references issue #5
Aaah! Yep… the 'last issue' bit. got it

Why is it sold out?..
FOC cutoff date is 1-16-23
They likely put in X amount to begin with, haven't updated to do more orders but could leave it as is since it's a holiday on Monday.
We do get a new peter parker who never was bit by the radioactive spider.
The one with the crutches appeared last issue at the end. We get a world where Peter was never bit and Silk is the Spider-Woman, but the Peter appeared last issue.
He did appear in 4. In 5 we get his origin. It's anyone's guess if the market will consider 5 a full app or 4 will be the one to have, provided something comes of the character. The last page of the main story in 5 makes me think he will eventually get some powers and possibly be on the 7 spoiler cvr.