Immortal Hulk #38 Bennett Spoiler Variant
Immortal Hulk #39 Bennett Spoiler Variant
There's regular covers available too and a Frankenstein Halloween variant for #38 as well.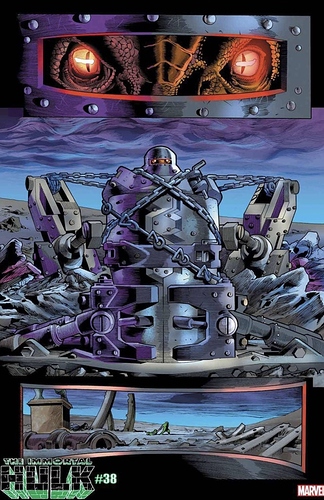 Devil Hulk appears in #38. Read the issue, no spec.
The reptilians are finally making their move!!
Was a good read. Not sure if its spec worthy as devil hulk appeared in incredible hulk. This is gonna be a fomo issue for people
And we finally got a look at him and he died quickly.
Devil Hulk ain't gonna stay dead, I bet. Too important.