oh that'll be the end of the remaining amount FOR SURE
My two copies came today. In a box with no bag and board. No packaging. Just two comics flopping around in a box with a paper invoice. Not really pleased.
Mine came in one of their vinyl shippers. No bags, no boards, just flopping around inside. Dinged corners on all copies.
Not pleased.
Guess they can expect refund requests from many of us. Need to look into how to get those moving…
I've been dragging my feet on it because I've heard Mondo is a nightmare to deal with.
My credit card company will hear from me about a chargeback then if my effort to get a refund goes sour.
It was a crazy cost amount to ship too, right?
F'n $10 and that's how they ship it?
Ya mine came dinged as well. I have a friend who presses so I can get most of it out.
Yeah, I received mine as well…No bag or board, just the same story. Just two unsecured comics sliding all over the place while in transit. Corners dinged. What is the mindset of someone who decides how to ship these? They know they are comics and get easily damaged, right? Talk about amateur hour.
Got mine, paid $10 for shipping. 2 Comics in a gemini style Line shipper. No bags or boards. Surprised, mine are minty.
Mondo employees don't care…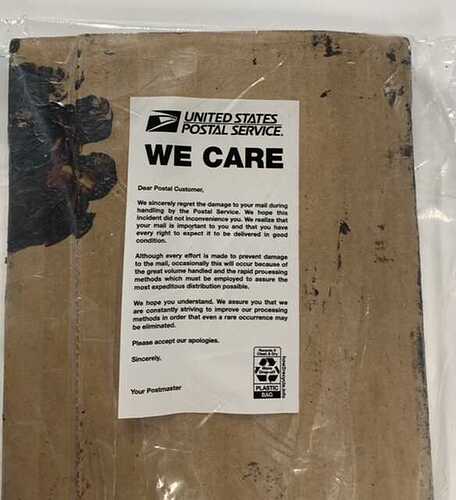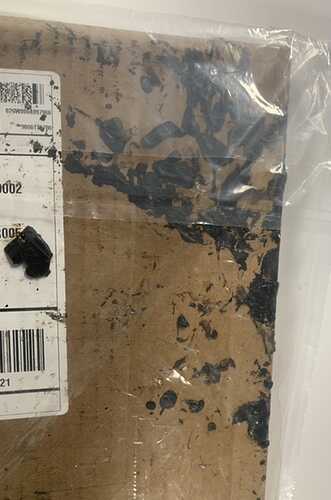 Here's how mine arrived.
I'm afraid to ask what happened…what is this mailer covered in? May have been part of a crime scene…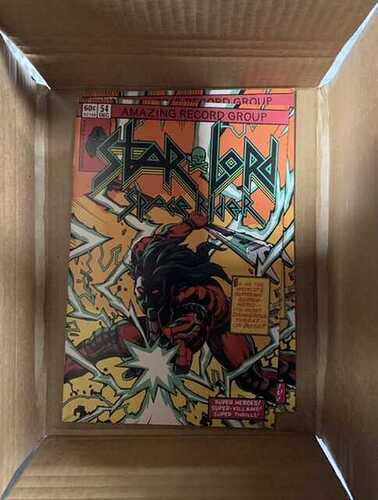 Seem to be ok…
This happened to one of my deliveries way back in 2016! I received an Iron Man 55 in a USPS back and the entire cardboard mailer was covered in ink.
By some grace of God, the comic inside was completed unscathed. I think some things in the mail are pretty pressure/heat sensitive and that goes for paint, ink, things like that.
It would be funny if these were Venom books.
Looks like orc blood. I never get orc blood splashed all over my collectibles.
I'll be getting two replacement copies due to how mine arrived damaged. The replacements will be bagged and boarded, they assured me.