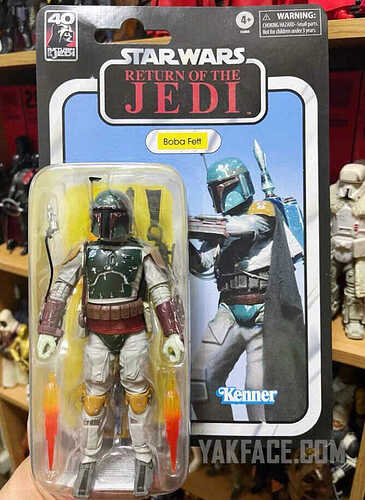 Yakface has a leaked image of the new ROTJ 40th anniversary carded Boba Fett.
Would much rather see a retro boba fett 3-3/4".
Would pay $$$ if they included a firing missile.
The card art is perfect though.
Exactly what no one asked for.
I'm buying because I'm hooked lol
When you have to wait 18 months between each hit, it gets pretty easy to ween off the stuff! Lol!
Admitting you have a problem is the first step. Be strong and don't feed Ha$bro.