Clearly, to each their own, and I understand that everyone is in different locations, but after having attended Celebration in Orlando, Indianapolis, and Anaheim…Anaheim was far and away my favorite site for it. Just an amazing experience out there and the layout was perfect for it.
That's coming from someone who has a far easier and cheaper way to getting to both Chicago and Orlando as well.
I love Celebration, but I've also now gotten to a point where it simply doesn't offer much to me for the price. I highly recommend experiencing it for those that haven't, but outside of a very few things, if you've been to one, you've been to them all.
I had tickets to this back in 2020. After it was postponed due to the pandemic I decided to get a refund on my tickets because I didn't know where I'd be when it was rescheduled.
I'm glad I did.
Now that it was rescheduled to May 2022, I can't justify doing it. I have one more kid and we already have a Disneyland trip planned in October. I'm not leaving my wife at home with a 6 month old and a toddler to go do that. The plan in 2020 was that they would come and we'd all go to Disneyland together. Doesn't quite work out the same with this scheduled.
Oh well. I'll catch it another time.
Hey man, I left my wife at home with triplet 9 month old's to work in Argentina for a month…a few days at Star Wars convention…I think you are good…just tell her it could be worse!
Ugh, you're right. Should've lied and said it was work.
She knows we don't own property in Cali, though. That would have had to have been a big lie.
…Yet
You're doing research on potential properties.
Seriously though, I know where you're coming from. Was in the same boat 2 years ago.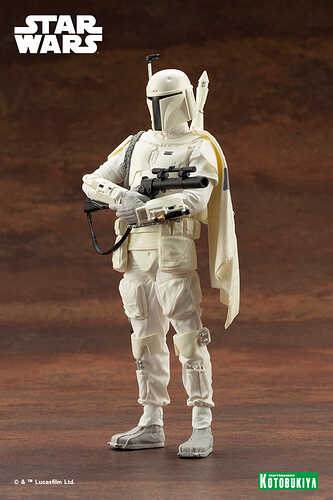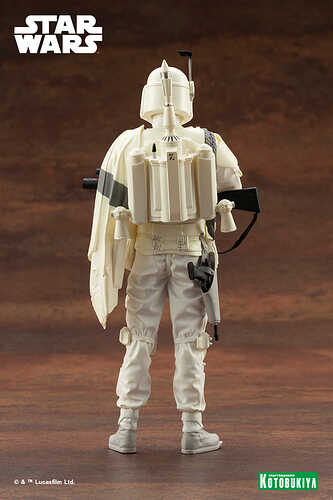 In early concept art, Boba Fett™ was envisioned wearing white armor. During a video screen test in 1978 the white costume debuted. Various colors would eventually be integrated into this outfit to become Fett's definitive look, but it all began with this early white outfit version! Kotobukiya is excited to unveil the ARTFX+ BOBA FETT White Armor Ver., inspired by a piece of Star Wars™ history. At 1:10 scale (roughly 7.5" inches tall on the included magnetized base) Boba Fett stands at the ready cradling his iconic EE-3 carbine rifle. Part of the long-standing ARTFX+ Star Wars series you can expect simple, snap-fit construction, film-accurate paint applications and a magnetized display stand for multiple display options.
Available first exclusively during Star Wars Celebration 2022 and afterwards at select vendors, this is a limited, one-time production that once sold out will never be offered again!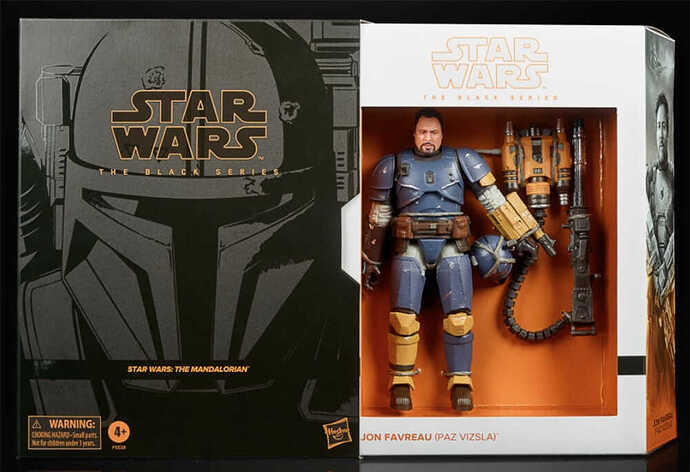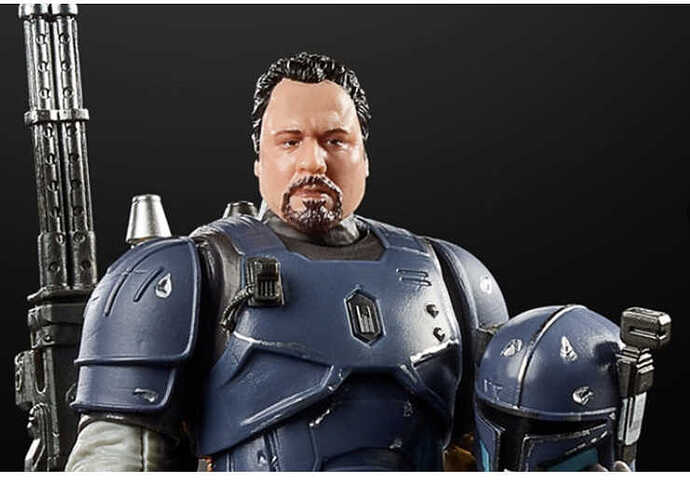 The Jon Favreau figure is priced at $39.99 and is slated for release in Fall 2022. Initially, he'll only be available to preorder for Celebration attendees. Hasbro will be giving out one-time codes at their booth (#2404) that can be scanned and used to order the figure on Hasbro Pulse. Afterward, limited quantities of the figure will be made available for general preorder.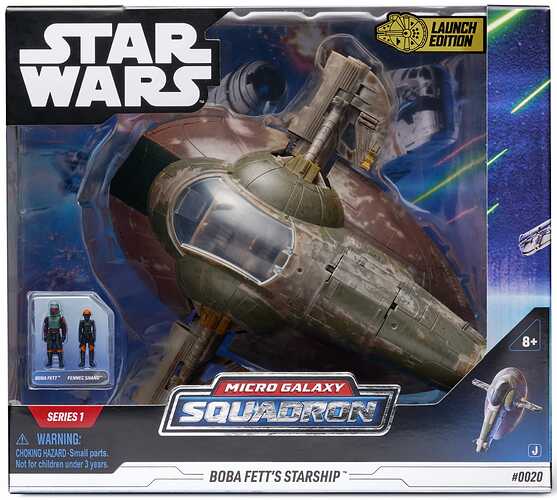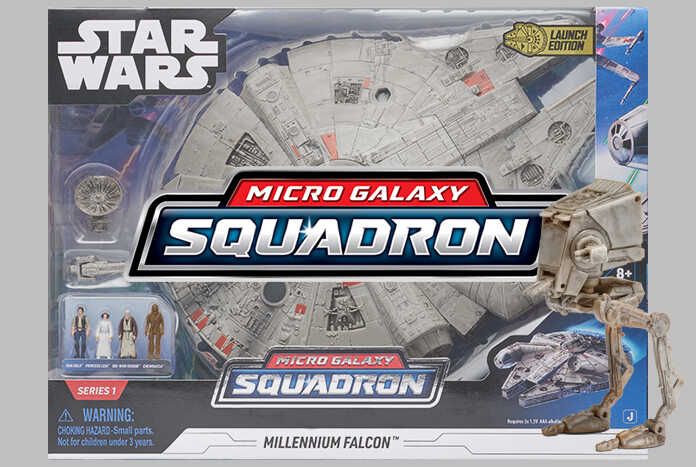 Experience a galaxy of Star Wars vehicles in the palm of your hand with the new highly detailed Star Wars™ Micro Galaxy Squadron portfolio at Jazwares' booth #2804. Attendees can also meet with the talent behind the design and development of the line and participate in exciting exclusive surprise giveaways!
Announced this week, this must-have new line delivers authentic, scaled micro vehicles, with supreme detailing for captivating display, as well as playable action features and 1-inch articulated micro figure accessories. Helping fans everywhere build their squadrons are the Scout Class Mystery Packs, Light Armor Class, Starfighter Class, Transport Class, Starship Class, and Vehicle Assault Class, all of which represent collector grade vehicles at highly accessible retail price points.
On that note, the initial ACME art Celebration exclusives were really underwhelming to me, but the round they just announced that will also be available on line as shared Celebration exclusives have some beautiful pieces.
I promised myself I was done with Star Wars artwork as there is only so much wall space in addition to limited patience from my wife. I don't know if I can resist buying at least one however.
That Paz Vizla is an easy pass for me. I'll have to see what those "micro machines" look like up close. I've always enjoyed those type of toys, but it will just depend. I have storage totes filled with the original ones already.
I loved the micro machines as a young boy. Tons of Slave 1 adventures with Han's carbonite block.
I'd love to have these, but those figures are an obvious choking hazard for the kids. I'll have to consider.
Paz is a reused figure with a new head. Not surprising from Hasbro. I'd rather the George Lucas Stormtrooper just ship.
Hasbro Pulse revealed the details for the next Haslab campaign: Reva (The Third Sister) Force FX Lightsaber from Obi-Wan Kenobi . ($499.99). It features progressive ignition, blaster deflect, battle clash, coordinated attack technology in the hilt and blades as well as removable blades and display stand.
The campaign is set to launch on this Friday, May 27 with 5000 backers needed by July 11.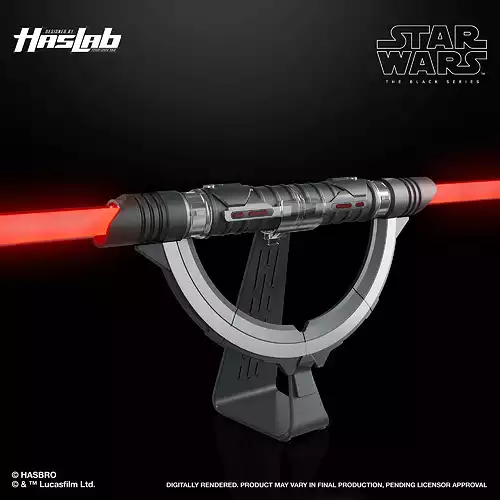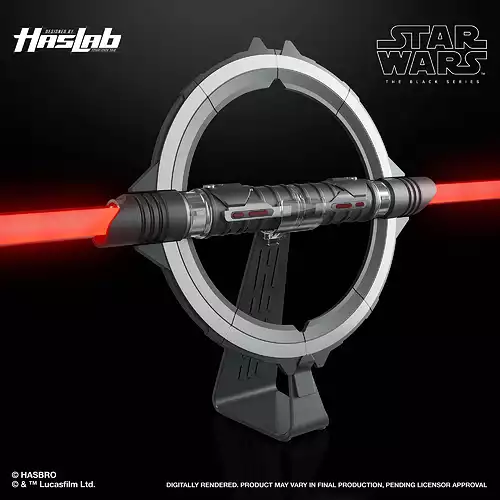 only 5k backers needed so will pass for sure
I wonder why it's $500 though. Previous Black Series lightsabers have been $150-$350 on the high end.
cause one of the tiers will be a motor to make it spin, so they added the cost into the price ahead of time
I just don't know. The Rancor (which I actually think is more desirable than this saber from an overall collector standpoint) only was able to get slightly over 8k backers and it was less expensive.
While I wasn't excited about the Rancor either, I think it actually had a larger appeal than what this niche saber would.
I'm fine with being wrong and hope those that love it are able to fund it, but I actually think it may be doubtful.