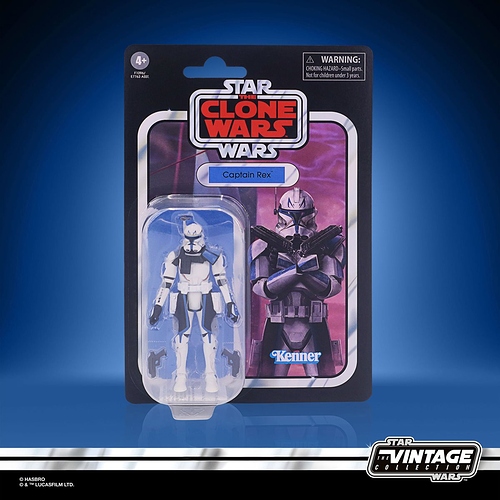 Here is another pre-order at Entertainment Earth.
Star Wars The Vintage Collection Captain Rex 3 3/4-Inch Action Figure
I'm not big on toys outside of LEGO but I do enjoy the Star Wars action figures myself.
@monopolyjackson
I've always been a bit of a competionist with SW, but these were a definite pass for me. Personally felt like Hasbro jumped the shark with them.
There are so many requests for figures/fan favorites/resculpts & we got these?
Just my .02… I've seen many excited for them as well.
If those were ornaments to hang from the tree, they'd be 1000 times cooler

You can make them into ornaments. I do that with some transformers rather than pay $25 for the non transforming Hallmark versions.
I got the Snow Trooper from Walmart but don't think I will get the others.