Has everyone gotten this? I haven't. I was only aware they'd be sending it rom this site.
My understanding is that it was just a $5 credit that was applied to your account once you re-register. My credit showed up for me? Check your account credits.
Yes, you must re-register at TFAW and the $5 credit would be applied to your account.
Under Account > Store Credit: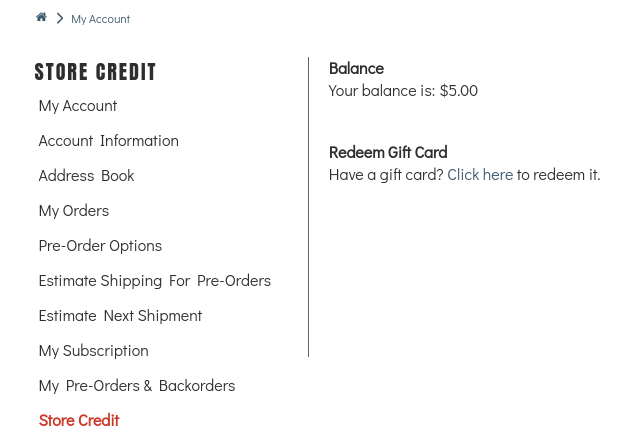 And CHU is not associated with TFAW. We are just part of their affiliate program, which helps pay for the website costs.