You ever go through your own long and short boxes only to find that golden ticket comic you totally didn't realize you had?
Well today while going through a bunch of boxes that I hadn't gone through in quite some time I found these 3 golden ticket books, Teenage Mutant Ninja Turtle… Didn't even recall I had these in my possession as I only found Issue #59 when Jennika got hot to sell (which I found another issue #59 as well, first cover pre-turtle appearance).
I didn't just have the first regular cover but also the RI and Blank Sketch of TMNT #51: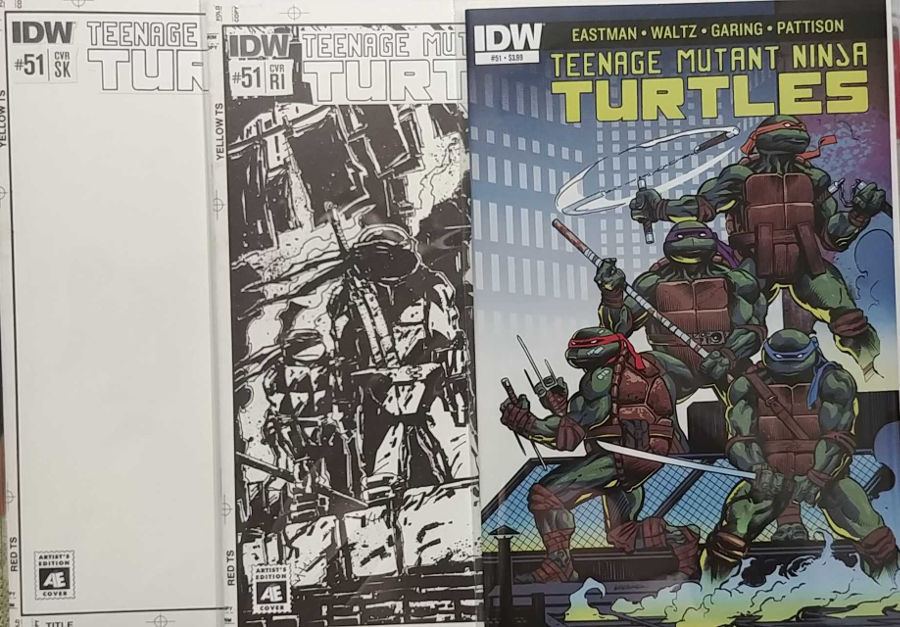 I got all of these at cover price. For a while at my local shop, nobody was picking up TMNT and I'd normally find the RI covers sitting on the shelf a week after release, either the subscriber didn't like or never picked up so they set out for all.
All 3 are in perfect shape. I don't slab books but I plan to sell these and 9.8 books fetch way more than the raw copies currently for these.
Post your "Forgotten" books here when you find them. Seems like a fun topic to keep going for your own finds in your own long/short boxes.