If you missed out on The Rise #1, seems TFAW has them back up for pre-order.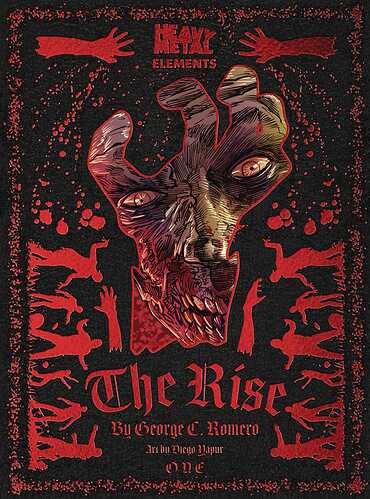 And it looks like they're sold out now. Thanks for playing!

I grabbed one, thanks for the heads up
Yeah, seemed as if it was quick and they didn't have much available. I added one at time I posted, checked like 5 minutes later to add a second and it said nope…
It was out faster than I could log in and grab it. Must have only been a handful.
Login? I just never log out of TFAW so when I open the website, I'm just already logged in

Also, use code metalspring for a discount
It has also reappeared on Forbidden Planet UK…
Does George C. Romero have an older brother named George B. Romero?

The original was the A variant
TIL George A. Romero had three wives. Not all at once, but still.
Was able to find one at my LCS this morning. Other store was sold out, they got gone because I was there near opening, ha.