Limited to 100 and can be signed or unsigned by Stan. $20 unsigned $30 signed.
Dang, and here I was hoping for some suntan lotion, 1:100
Signed is now out of stock.
I got 2 of the signed ones. These forums are a killer on the wallet
Got notification that mine were delivered. Will have to get them in the morning
Got mine in the mail today! It's a lot more substantial than I expected. I was afraid it would be some thin little piece of wood i'd have to be careful not to break each eyar, but it's got some heft to it!
Yea the picture made it look kinda small
Sold both of mine within 24 hours. Just about to ship them out now.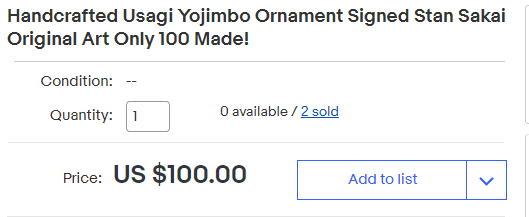 Dont' tell my wife they're worth money! I got mine up on our tree!

I just sent her an invite to the forums so she can keep tabs on you… muahahahaha!