People are claiming this is 1st Grimjack.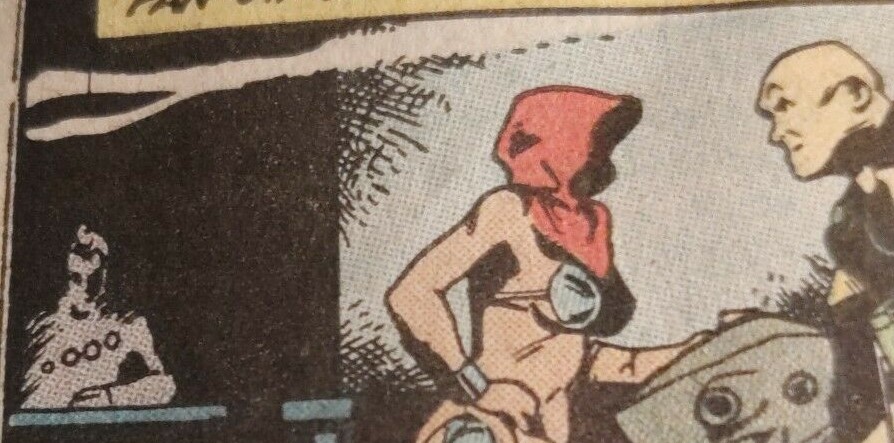 Little shaded guy shaped thing in the corner.
It does appear to have been on the street 8/1/ 1983
Which predates the two pictures in the commentary pages of Starslayer 9 10/1/1983
To me it looks like an unidentifiable nothing.
What's your opinion with the book now getting asking prices pushing $30?