For those Jamie Hewlett Fans out there:
Use code: PHOO20 for 20% off for the next 72 hours.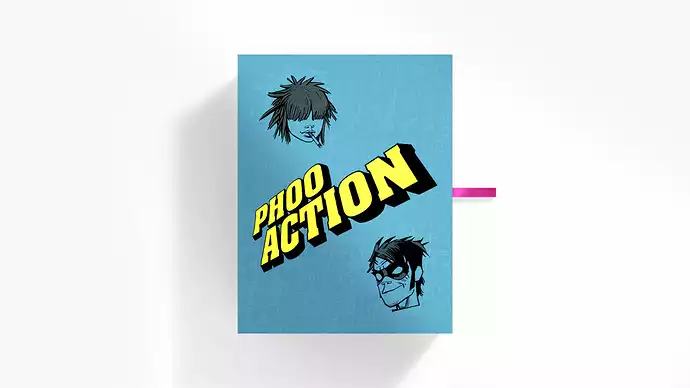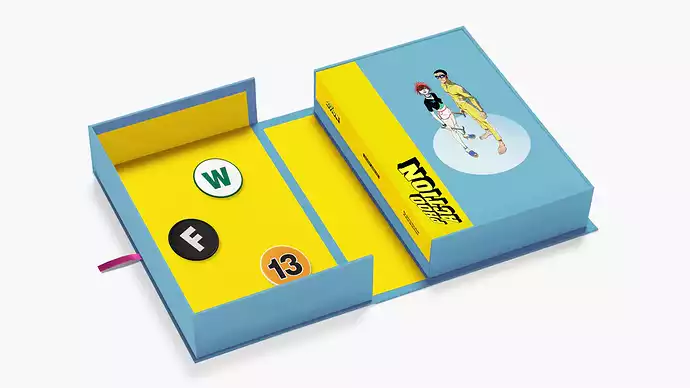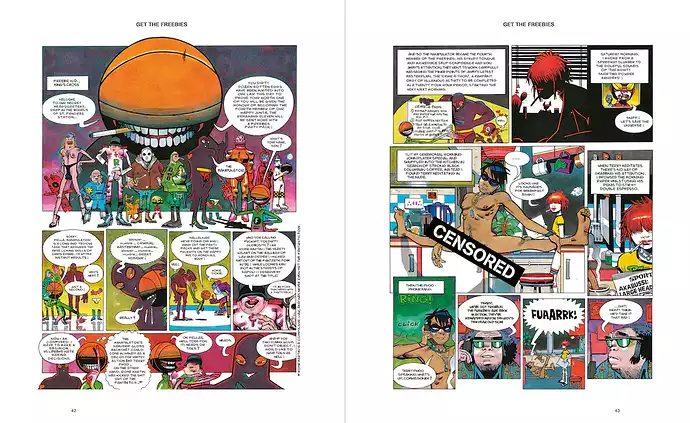 Written and curated by PHOO ACTION co-author Mat Wakeham, featuring original designs by Jamie Hewlett the book will present the full trajectory of what would become the cult sensation—from the Get the Freebies comic strip first presented in UK magazine The Face from 1996 to 1997, to the 2008 PHOO ACTION BBC pilot and beyond.
Meticulously assembled by Wakeham with forewords that serve as an oral history of the evolving project, PHOO ACTION: SILVER JUBILEE shows the origins of Whitey Action , a cynical teen and potty-mouthed heroine, alongside Terry Phoo , a hapless kung-fu super cop. Born from counter-culture superhero chic and hyperactive pre-millennial angloism, the comic features the pair waging a two-person war against the mutant Freebies gang, led by an outlandish, hysterical crime boss with a basketball for a head.
For the first time, this book will collect the entirety of the 12-part Get the Freebies comic in English, alongside a new cover piece from Hewlett—the first official comic art of Terry and Whitey to celebrate their 25th anniversary. PHOO ACTION: SILVER JUBILEE will also include a never-before-seen introductory comic to a planned second season that was never produced, with a prose novel from Wakeham detailing the rest of the chapters. The novel will feature original illustrations from iconic comic artist Philip Bond ( The Invisibles , Kill Your Boyfriend ). A treasure trove of unseen development and character artwork from Hewlett presents a definitive and exhaustive timeline of this cult masterpiece.*