What are everyone's take on market pricing for 90's 2nd Printing/Newsstand Variants?
Spider-man #1 Barcode Variant, Batman 457 2nd/Newsstand and Robin #1 2nd/Newsstand have been asking for high numbers on graded copies.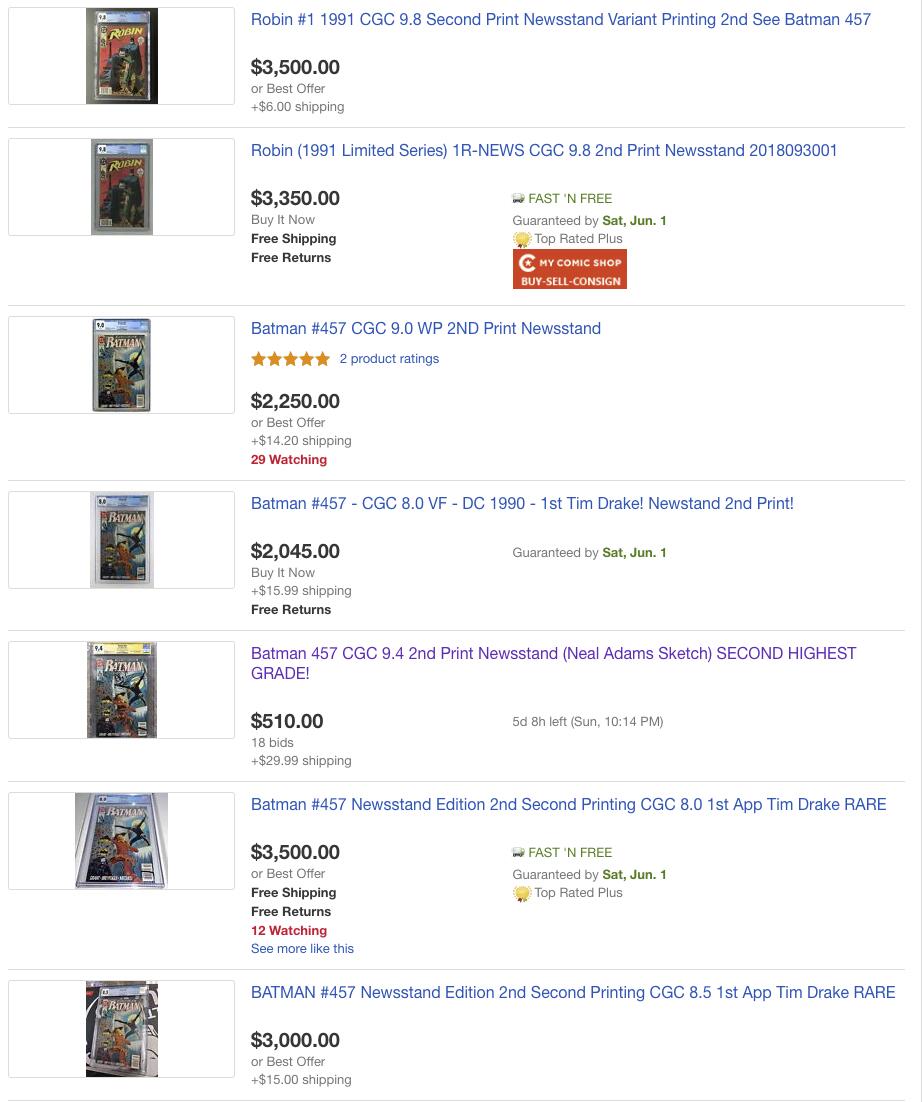 It looks like the sales data hasn't provided enough to price of off (although that auction ending next week will be telling), but most have set the mark at the $2000-$3000 price tag.
It's my understanding is that the rarity stems from that these books were printed and sold to stores (assumed to be Wal-marts) but were returnable, thus making them scarce in availability and especially in high grade.
I'll disclose that I do have skin in this game. I've priced my book among the trend, but I'm also aware that it may be pie-in-the-sky thinking for these kind of variants.