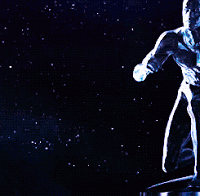 Aloha CHUniverse and welcome back to Weekend Specs!!! I've been selling comics for the last 2 years and I don't write spec articles when I'm actively selling. I'm no pumper dumper lol. Selling comics started off innocent enough wanted to make some extra money to keep my comic bills down. Eventually it snowballed into paying for all my comics, a year later it started paying for major keys for the PC, and for the last 8 months not only paid my comic bills, brought in major keys, it now pays all my non comic bills. I am on vacation for the month from selling comics and wanted pass on some spec before I'm back to the hustle and bustle of flipping comics, so let's jump in!!!
Fantastic Four Annual #5 1st Psycho Man 1st Solo Silver Surfer
With a Fantastic Four reboot on the horizon it's time to gather up minor F4 silver age keys that are cheap and overlooked. Doom and Namor prices are getting out of reach and most likely will have their own solo movies and sequels, so good chance some of these overlooked old first appearances could find their way into the MCU. Other characters I like with cheap buy ins from F4 Diablo, Blastaar, Puppet Master, Molecule Man. Let's not forget this is also first solo Surfer a key by itself.
Shadowland Power man #1 1st Victor Alvarez Power Man
His Father is the villain Shades, you may remember Shades from the Luke Cage Netflix show. The new Power Man Victor checks a lot of diversity boxes and I can see this character being introduced to the MCU soon.
Adventure Comics #352 1st Fatal 5, Emerald Empress, Validus, Mano, The Persuader, Tharock
This multi first appearance silver age gem can be found cheap like single digits cheap. The most notable firsts in this book would be Emerald Empress and Validus. This team is the arch nemesis of the Legion of Super Heroes who's first appearance Adventure Comics #247 is a pricey book.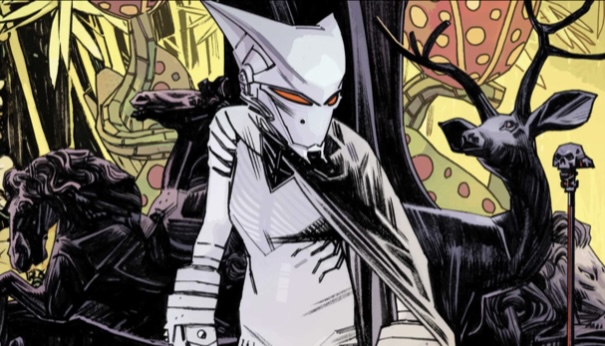 DC's Young Animal Ashcan #1 1st Mother Panic
No this is not Iron Cat it's Mother Panic lol. This book is a cheap first appearance of a new DC character that I have feeling one day may actually become popular. Worth the couple bucks to stash away.
Legion Of Monsters #1 (magazine) 1st Manphibian
Monsters will be descending upon the MCU soon! This is an oddball spec but since all the other 1st appearance Marvel monsters books are hitting record highs this is a good rare pickup that can be found for cheap sometimes.
Machine Man #17 1st Madame Menace
Madame Menace will be returning in the Iron Cat series. Cheap bronze first appearance worth a grab character has 40 appearances so far to date.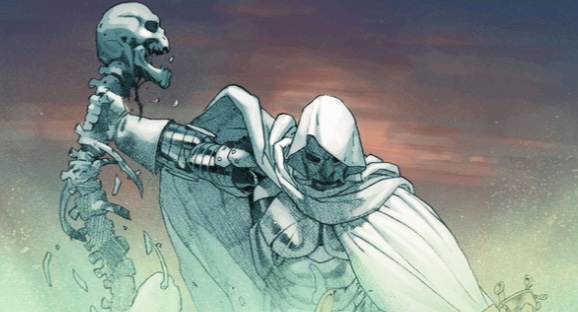 Secret Wars #2 1:25, 2nd Print Virgin1st God Emperor Doom
So nothing new here as these books have made the rounds of the spec world recently, but these are the covers to get. The first Print 1:25 is the only first print cover with new Doom. The 2nd print virgin is one of those rare times the trade dress hid part of the cover. It just happened to be the most important part of the cover with God Emperor Doom hiding behind the trade dress.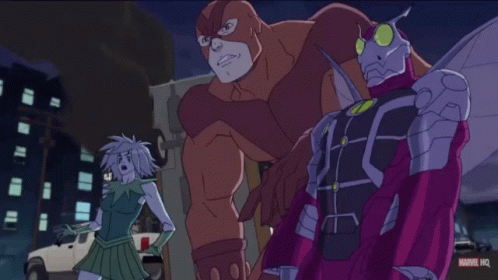 Strange Tales #123 1st Beetle
So Beetle is part of Spider-Man's rogues gallery and is just as old as all those Spidey villain first appearances we all want. Because he doesn't first appear in Amazing Spider-Man this book doesn't get the same respect as other silver age Spider-Man villains and can be found double digit cheap. Besides being a major Spider-Man villain the character also has spec value with a possible Armor wars and or Thunderbolts MCU appearance. Strange Tales #123 came out the same day as ASM #15 to put in perspective how old this Spidey villain is.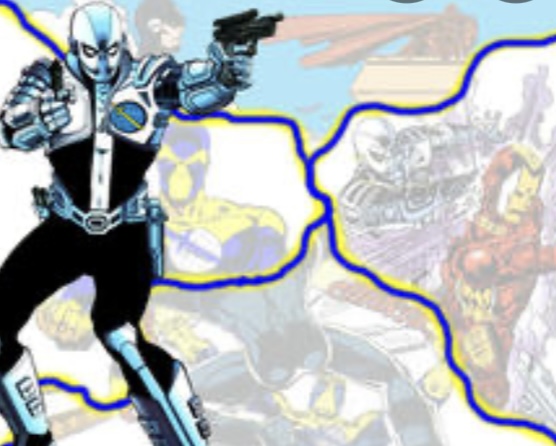 Iron Man #33 1st Spymaster
Spymaster is the main villain in Armor Wars in the comics so with the coming show it's worth the $10 gamble. Old Iron Man villains from Iron Man volume 1 are a good sweet spot for $10-$20 silver/bronze 1st appearances that are overlooked because Iron Man died in the MCU but still great keys to own.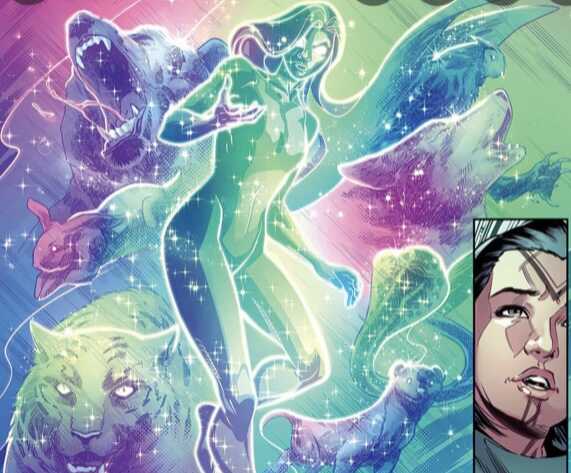 Champions #19 2nd print 1st Snowgaurd
First cover, first appearance, later print, low print, came out before the later printings craze, checks a lot of boxes.
Sub-Mariner #23 1st Orca
Another sweet spot for double digit cheap silver/bronze first appearances Sub-Mariner. With Namor headed to the MCU last chance to snag some cheap keys like Orca, Serpent Crown, Namora, Namorita, before they start going up like Tiger Shark, Stingray, and Attuma.
Deadpool #27 1st Queen Shiklah
Shiklah is a modern Marvel monster and the wife of Deadpool. She is the Queen ruler of Marvel monsters and first appeared in a web comic, Deadpool #27 is her first actual comic appearance. She does have a child with Deadpool named Warda in the 2099 universe and is a member of Howling Commandos monster team.
Spider Woman #37 1st Siryn
Another sweet spot bronze series to collect cheap single digit priced first appearances in Spider Woman volume 1. Jessica Drew will be coming to film soon so it's a good idea to grab her different villains that first appear in her books. You can find first Morgan Le Fay, Brothers Grimm, Siryn, etc. for a couple dollars and be prepared. Lots of good sweet spot bronze series still ripe for the cheap first appearance picking like Werewolf By Night, Tomb Of Dracula, Man Thing, Ghost Rider, Nova, and Spider Woman.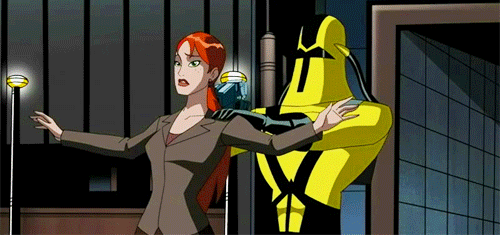 Strange Tales #146 1st AIM
With rumors of MODOK in Ant Man 3 this book is a cheapish pick up. Contains first appearance of the organization A.I.M. the group MODOK is the leader of. Much like the first appearance of Hydra this silver age team first appearance is worth a spot in your collection.
Justice League #107 1st Freedom Fighters, Black Condor, Doll Man, Human Bomb, Phantom Lady, Ray, Uncle Sam
Another cheap DC spec with multiple firsts. DC is great at taking Obscure teams and making memorable tv and film, Suicide Squad, Doom Patrol, Legends of Tomorrow, Titans. So for a couple bucks definitely worth putting away a copy.
Spider-Man 2099 #7 1st Full Vulture 2099
Spider-Man 2099's first major villain is Vulture 2099 who makes a last panel cameo in #6 and full appearance and cover in Spider-Man 2099 #7. There's a chance this Vulture could appear in the sequel to Spiderverse. After seeing Spot's first appearance blow up with Spiderverse news this is an easy $1 investment.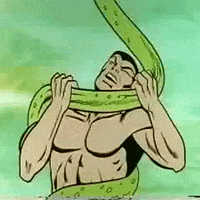 Tales to Astonish #70 1st Solo Namor
With pricey Fantastic Four #4 this is the next best Namor book to get. This book features first solo Namor story in Marvel comics predates Sub-Mariner #1 and Sub-Mariner/Iron Man #1 and can be found cheaper than both those books.
,
So there you have it cheap books with potential and many sweet spots where you can pick up a number of cheap first appearances without breaking the bank. I plan on getting one more article out before I go MIA from spec writing again, until then Thanks for reading and happy hunting!!!