There's more Goblins in the Spider-Man universe than there are running around in all of Middle Earth. Sheesh!
Ooooh. I like that idea!
Are there more goblins than hulks though?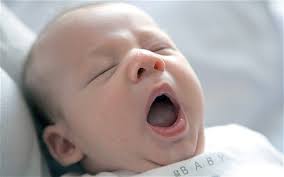 Goblin numbers trying to rival symbiots

Rayshaun Lucas the next Miles Morales can ride his shield like a Goblin Glider.

But it's DC that is tired and lazy, too man Bat characters, etc.
Pretty boring and uninspired character but of course I'm picking up one just in case.
Looking forward to snag this up in JUNE 2022. Possible numerous new goblin appearances.
Marvel 2022 - June Solicitation
Amazing Spider Man and the Goblin Friends VOL 21, #1 June 2022 (J. Scott Campbell Sketch Variant 1:100)
Description:
After the recent death of Gwen Stacey and Mary Jane, what will Peter Parker do from now on. Peter must decide if he will still don the mantle of Spiderman. While Peter struggles to find his purpose, there lurks new evil of unimaginable power and is coming to collect his "debt" with his friends.
Think this issue is going to be a killer.
I feel like this book is gaining some heat because nothing else is interesting spec wise this week…
That being said, how many copies are people seeking out tomorrow?
I may grab 1 or 2 if they look 9.8. I'm a sucker for goblin covers though.
I got 3 1:10, a 1:25, and one copy A.
This week is freaking barren.
I said TOMORROW. isn't it still yesterday in Hawaii?
That being said, I have 2A's and 2 1:10s ordered. But in case they don't show up 9.8 going to check out the shop…possible I'll even find a 1:10 for cover if they ordered enough.
Also grabbed a set of the Kirkham exclusive to go with my Other ASM238 Homages.
This week is barren?
Well then you clearly don't know about the hottest comic of the week: ARCHIE'S VALENTINE'S SPECTACULAR #1!!
It's a rousing tale of star-crossed lov–
… okay, I'll go away now.
I got all the way home before I noticed my local shop charged me $10 for this issue. First time I've dealt with this. So I cancelled all my subscriptions with them, it's not okay. I've been out of the game for about 10 years now, so can anyone recommend a good online shop that I can just buy from monthly? All the shops in my town are just bad.
I do all my FOC orders through villaingaming.com ( @faele ) here on the boards. A lot of people also like darkdominioncomics.com ( @DarkDominionComics ).
Good discounts on FOC orders, will work on ratio variant packages, and bulletproof shipping. If you don't have to be a Wednesday Warrior and can wait a week for your books in the mail, it's a no-brainer.
Primos 1 (both English and Spanish editions)
Red Sonja Valentines Day Special (Sozomaika)
Crimson Reign 2 (Rahzzah Knights of Ren connecting)
Thank you Braainz, I'll check them out!