So, I will be honest, I haven't published a Blind Adam's hidden gems in a while. I have a bunch but I am behind. Mostly because Adam uses voice to text and I have to decipher what is being said. It was a time consuming process. I will be publishing more in the future as my time frees up. (Life has been very crazy for me lately and I just haven't had the time or energy to do a lot of stuff.) Anyway, one of the things I loved doing was padding the Hidden Gems lists with books I thought were cool. I would add a couple in every time I ran one. So needless to say, I still see books I love and want to spotlight so it will get the love and notice it wouldn't otherwise get. So I am going to drop those nuggets here. Randomly, as I come across books I have or see that I think deserves attention.
Here is the first:
Transformers #53
Later Transformers covers got to be weird, violent, and sometimes creepy. These are my favorite covers from the series. This one features a scantily clad female warrior holding a worse for the wear Autobot by the wires. The great thing about this is it is an early Jim Lee cover from Marvel. Jim was about 1.5 - 2 years into his stint at Marvel, and before leaving to form Image.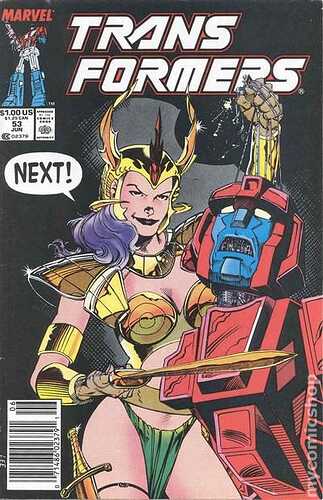 This isn't the only one Jim did either, he covered Transformers #67 featuring a triumphant Decepticon on the cover. Mycomicshop calls 67 "possibly Jim Lee's earliest work for Marvel." Not sure if they mean chronologically by when he completed and submitted the work, but it is certainly not the earliest published.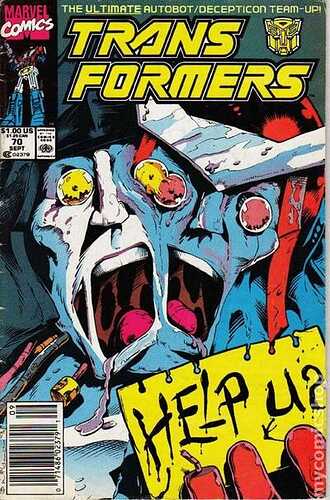 Finally, my favorite cover which reaches towards horrific is
Transformers #70
which features two robots horrifically merged and holding up a simple "Help Us" sign.
And finally, while we are on the topic of Marvel Robot comics, one comic I think is highly undervalued, features multiple first appearances of licensed characters, and is just damn cool, is Shogun Warriors #1. I loved the toys as a kid and think I sprinkled this one in a Blind Adam post a while back.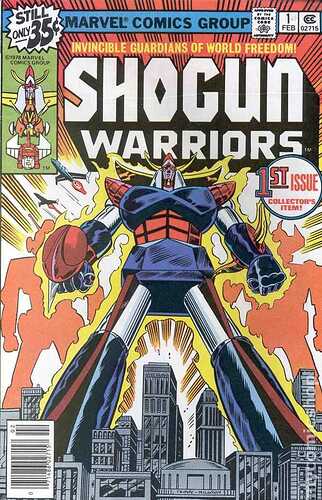 So there you go, I hope you enjoyed the inaugural edition of Anthony's Hidden Gems (with respect and love to Blind Adam)