Kamala Khan is the rumored death
Welcome to the community Mbv
Be nice to old people, too.
Actually, y'know what? Just be nice.
I'm proud of you…you at least asked!!!

Welcome and thanks for posting. Some of us have actually been talking about this in another thread. But yea it's been visually confirmed.
And the topic where most were discussing this is for logged in users at trust level 1 or higher. Everyone starts off at trust level 0 so with different trust levels, not all users see all posts until they stick around a bit!
So let's go easy on others, they might not actually see some discussions we got going on here.
Cheers and welcome to the forums @Mbv
Welcome @Mbv!
Refreshing to see a thread a bit nicer than the others. Lol.
@agentpoyo talking about trust levels. I trust all of you completely until you screw me over with bad info

LOL…what da ya know…
someone is selling the book without the black cover…and literally spoils it for EVERYONE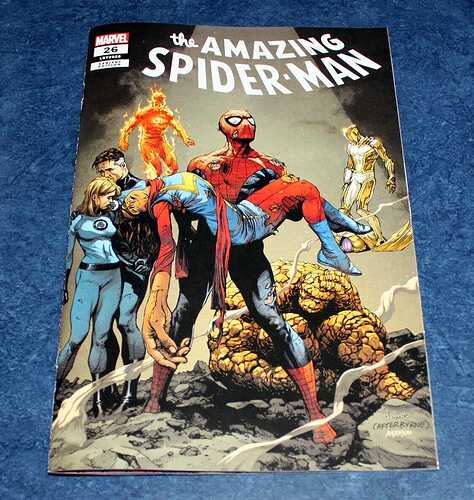 Lol you can see where its ripped off cause of the side and all the jagged edges
ugh. thanks buddy. At least he is discounting the covers by 50 cents for ripping off the black cover.
Marvel already did that themselves, though…
Ok, we can now add this guy to the block list…