Place your comments here to enter the BANG BANG Giveaway that was posted on the main site.
So what's up for grabs in this giveaway?
Well, first prize is the BANG! #1 Ashcan.
The second prize is a copy of BANG! #1 Regular Cover.
But this giveaway is a little different and you have a chance at winning both. Scroll down to learn how!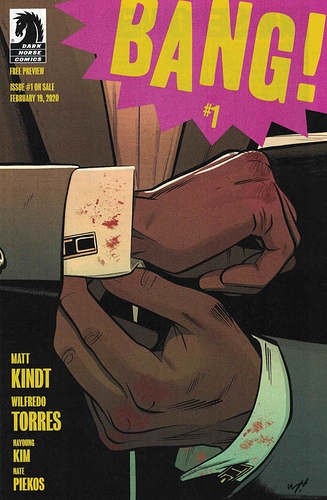 So, the first prize which is the ashcan preview variant, the winner will be selected from comments here, on the main website. One comment per person to enter.
The second prize which is the regular Cover A is chosen randomly from the forums. So yeah, all you have to do is comment here on the main site and on the forums to try and win the second prize.
The Rules:
One entry per person, per prize. Two total entries accepted, one here and one on the forums.
No Purchase Necessary to enter.
Use a valid email (in the email field, no one else can see it) as that's how we contact you if you win (don't worry, we don't gather or sell you're info on CHU).
Entries open until this Sunday March 8th, 2020 at 19:00 CST.
Winner will be randomly drawn from main comments and then randomly from the forum comments.
If you are international, we ask you chip in for shipping. If you waive, we'll pick another winner randomly.
Winners will have 48 hours to claim their prize or we pick someone else.