Possible show or movie in the works…
Leaked talent grid.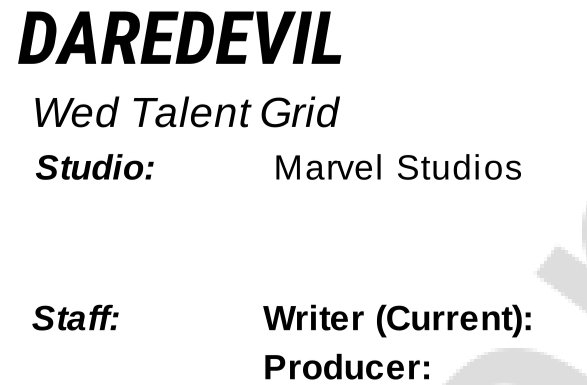 Not surprised since Echo is getting her own show and rumors of Kingpin and Matt showing up. For me daredevil is one of my topic comic shows of all times
There are quite a few Daredevil villains I'd love to see at some point. Muse & Blindspot especially.
I'm disappointed they (IMO) completely wasted Typhoid Mary on that Iron fist series. Another of my favorites.
Oh wait…just have Blackheart appear… that's how we will get Mephisto!!!

I'd love to see Muse!! Just not sure Disney would agree…
"If you were to see Daredevil in upcoming things, Charlie Cox, yes, would be the actor playing Daredevil. Where we see that, how we see that, when we see that, remains to be seen."
daredevil will appear in spidey 3, than in she-hulk and echo series, followed by his own daredevil project. perhaps a marvel knights movie
His Co-star happy for him.
Spec book Daredevil 612 TV variant? (Hat tip to Gary Nusser where he showed this book long time ago when Netflx MCU spec was dead)
Whatever gets us to Frankencastle

I love D'Onofrio…but he will forever be Private Pyle to me.
Everyone should watch that movie… if they haven't ever watched it before.
Those of us who loved Frankencastle are a small group.
Punisher 2099>>>>> Franken castle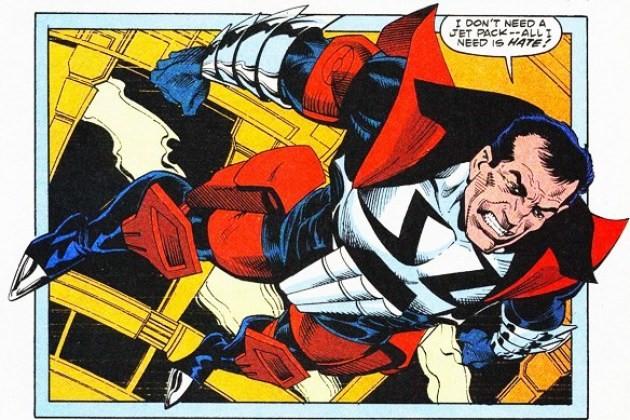 You're entitled to your opinion, no matter how wrong

That is an amazing panel though lol
Looks like Daredevil 612 Netflix Variant raw copies now at $50ish
Curious to see if demand continues and what a graded 9.8 copy would fetch.
Daredevil #7 1st Red Costume is now a $200-250 book raw.
That sounds really cheap, lol unless you're talking low grade (good/VG).
Just looking at recent sold auctions on eBay, without looking at the grade. Guess most of the high grade copies are already slabbed?
I should've bought those early Daredevil issues when they were cheap! I'm kidding, of course.