I wonder if Nuke will show up? Daredevil #232 his 1st. If the story is true to the Born Again story ( which I love all those issues). He's pretty integral to it.
He was already in the Netflix shows so could reprise his role.
Since the episode count was revealed, that means the story has been worked on and broken down. I think the show secretly is developing The Defenders. There has to be more to this show for the reason it was given 18 episodes…
I think all of Matt Murdocks appearances (She Hulk. Echo, etc) is that he's looking for Jessica Jones, Luke Cage, Danny Reed/Iron Fist, etc) based on some scoopers info. It's building towards the Daredevil show
But he hasn't received the benediction of the MCU proper…
Heroes for Hire…thats another possibly… I think will be in the show
I mean, 18 episodes means a lot is possible. That's a lot!
I haven't watched all of the legacy Daredevil TV stuff yet, but my one criticism is that it's so SLOW. It feels like they should be 25 minute episodes that get drawn out to 50 minutes with endless B roll and a lack of tight editing. I always judge a show based on how happy or sad I am to see it end. With DD, I feel like I'm always, "ugh. There's 25 more minutes to the episode?! Just hurry up."
I'm hopeful that with 18 episodes, we don't run into the same problem.
Daredevil is slow the Punisher season is probably the best. Luke Cage and Jessica Jones are the best shows. Punisher, Defenders, Iron fist all crappy order from least worse to worst.
I love the first season of DD. I think it was just the right pacing for me. However, the intros of Punisher and Elektra made s02 unfocused which dragged the whole thing imo. Then s03 came and felt like a chore that I should just complete watching them. lol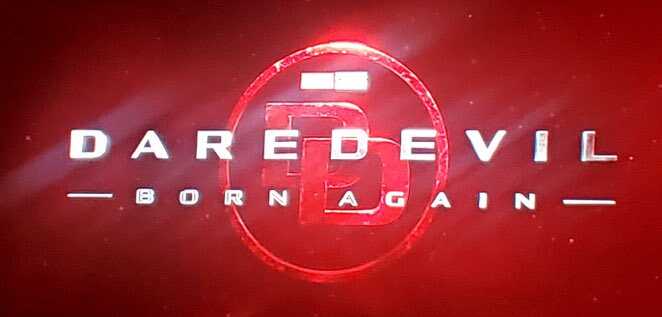 That would be very welcome and awesome!
Bring Luke Cage and Jessica Jones into the show too! Maybe not Iron Fist…
Agreed, they need to recast Iron Fist, that actor was terribad.
Ritter might cameo in Daredevil she was suppose to be in it as a main role but scheduling conflicts so they are bringing in Bernthal for that role but still may make a small cameo.