Helmed by new Batman scribe and creator of Punchline, James Tynion will team up with Guillerm March for a new, ongoing Joker series. It is slated to launch in March, 2021. This is the first Joker series since 1975-76.
The solicit seems to be that an aging Jim Gordon on the verge of retirement is determined to lock Joker up once and for all. Meanwhile Joker is being hunted by extremely powerful forces who will not let the Commissioner stand in their way!
This book also plans on expanding on Punchline and her post-Joker War plans (as seen in Punchline #1) in a backup story by Mirka and Adolfo.
Here is an image of the Mattina variant cover of Joker #1.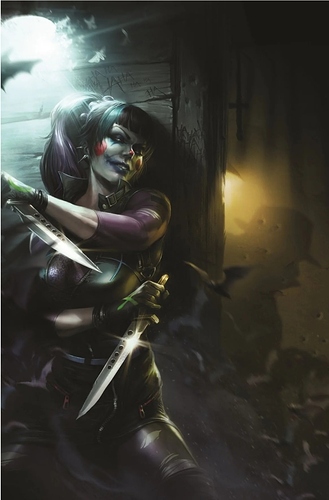 …and Cover A.