We got variants topic, additional printing topic, Star Wars topic. We need a good ongoing FOC topic to discuss upcoming final order cutoff titles and issues each week.
As I have yet to write my own FOC Highlights for this week, DC is making their FOC today due to the holiday weekend so I figured I'd kick this off with a DC book.
I'm really digging this variant cover for: Checkmate #1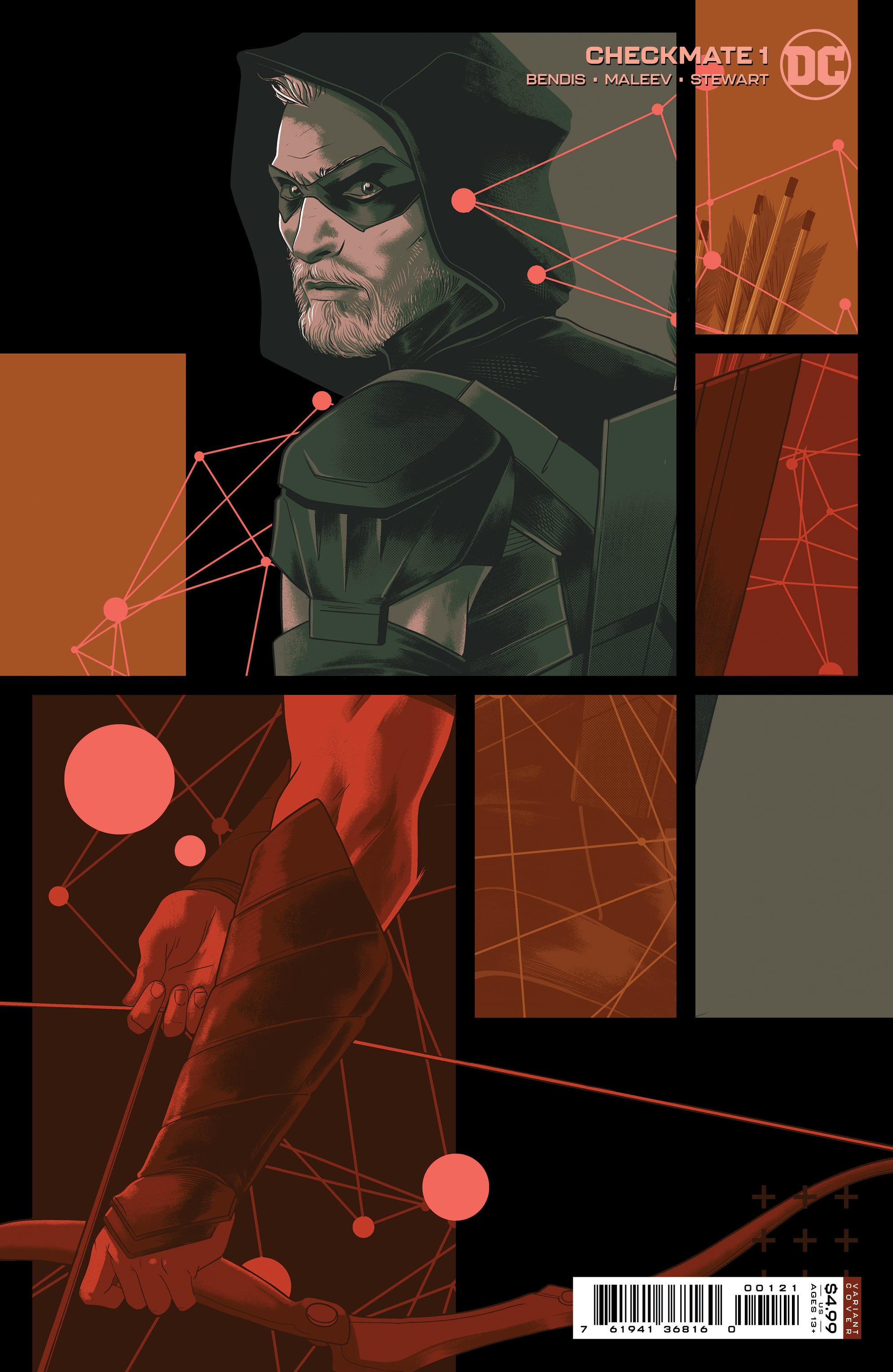 It's written by Bendis who I'm usually bleh with (sorry, he's just let me down all too often) but I'm gonna give this one a chance just because I really dig that cover. And I'm not even a Green Arrow fan… Not even sure what draws me into this one either, maybe I'm just a sucker for simplicity.