Ok. Got this email today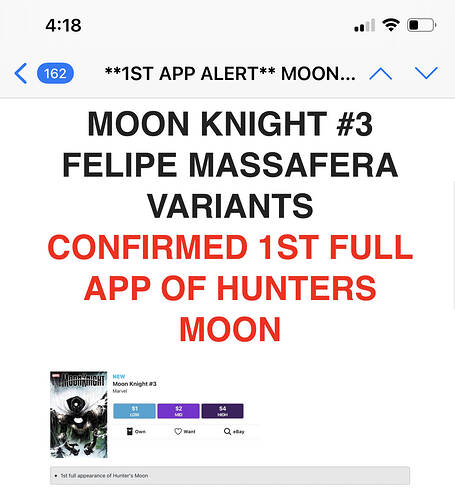 What says you. #1 first full appearance or #3. Does an app saying it, and an email referencing it confirm it?
Hunters Moon was shown in costume and named in issue 1. Now I know people who won't want that to be his first because of the print run. But does Key Collector proclaiming it to be so make it so?
Now the doctor was in half the book as well as appearing in costume and then unmasked (if I remember correctly) so wouldn't the costume issue make Fantastic Four #1 not the first full appearance of the Fantastic Four as they didn't appear in costume until issue 3?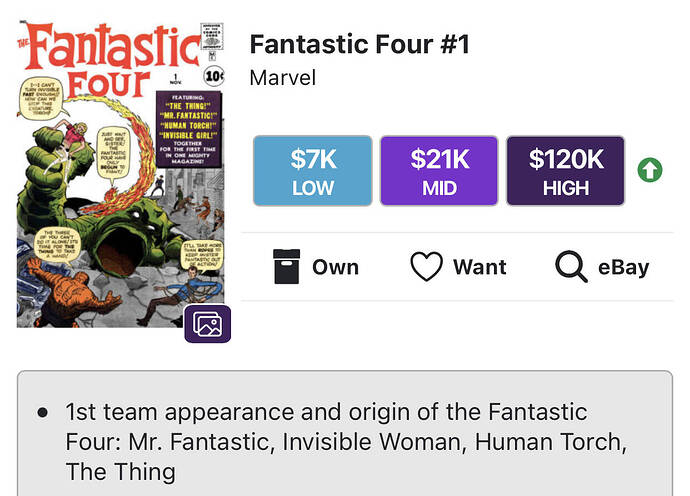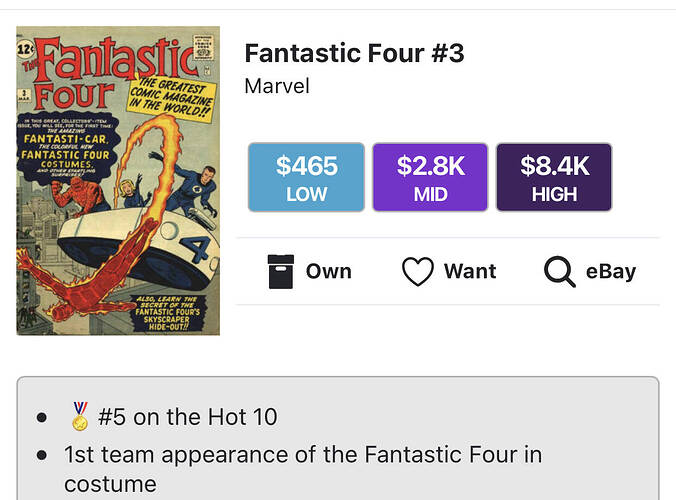 So let the battle begin (nicely)