What made you get into collecting Newsstand editions?
Idk. My curiosity got it started. After doing an inventory of my books a few years ago I noticed I had a dozen or so New X-Men that we're newsstands and I tried to sell them and no one wanted them. I didn't really think much of it until I started actively collecting again.
I was looking for a first appearance of Fantomex when I started back up and noticed a lot of Directs and just one or two Newsstands. I did some research online and never looked back.
I mean myself as a collector if I'm getting a key book or any book really and there's a few versions of the book I want the rarest version. It's fun hunting them down and getting great deals on them.
Thanks for the info. I'll start to keep an eye out one them if I find any and see what you think. Hopefully I can start a newsstand collection.
I had to scroll down way to far to find my favorite topic. I'm temporarily fixing that with this mornings pickup. Came in a set with #1 but that was a Direct Edition. It doesn't have any firsts or deaths but it's a striking white cover.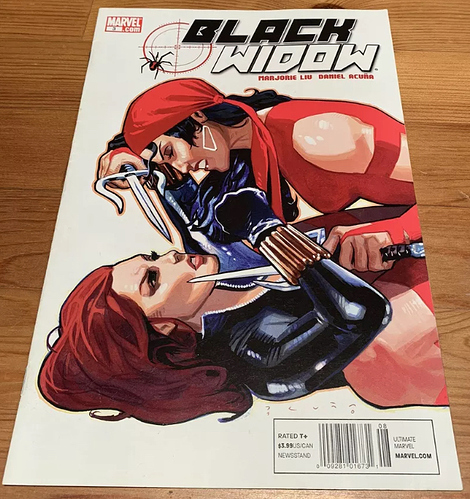 Not a recent find but something I found in my collection as I rebag and board. Action Comics #765 Newsstand. Sells well on eBay. Classic Harley in Action Newsstand. Used to buy a lot of comics from the newsstand back in the day.
My collection is so weird I went through it I saw My Miles Hip Hop, AoA RIRi and regular #9s. Went through it again to grab what I want graded didn't see them. Now I have to go through it a third time lol
That's not them being weird, that's just called… unorganized…

So if anyone's interested and doesn't know I moved all my purchases including newsstands over to my own pickup and sales thread. Lots of new modern newsstands to see.
Very cool! I actually have one newsstand coming my way of a favorite, "Moon Knight," comic from the 2000's. I'll share when I get it. I'll never rival your collection, Todd, but I can have a few cool books

I've got a copy of Black Panther 2 (1st Shuri) in newsstand, but no one seems to care about her… I don't get it
A newsstand copy of my favorite issue of, "Moon Knight," from Charlie Huston's run. A present to myself for the hernia surgery and eBay offering me 5% bucks for a couple days I decided to take advantage of!
I am bringing the topic back baby. Yeah. I am bagging and boarding old comics (have 5 short boxes left in need of fresh bags and boards) and came across this one.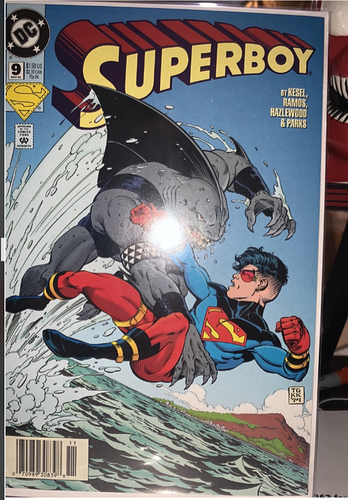 Here is a newsstand I don't think I have shared on here. Back when I was doing cbcs signature witnessing I had a book I needed to get signed by Chris Claremont and John Byrne. So I picked this up at NYCC and had them both sign.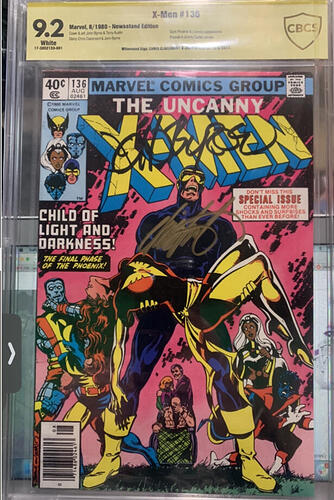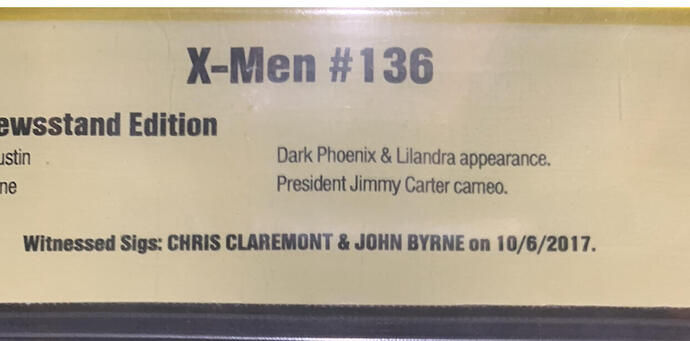 Yeah, I remember standing in line to hold your position for Chris Claremont cause you ran off somewhere else and almost missed it cause I had to let 2 people go in front of me… Mmmmm… Hmmmm… you're welcome!
At least he thanked you that night at the hotel



And every day and night thereafter in the basement…