yep which is another reason i love the 2nd print ratio so much, not only her 1st cover but she is in costume for 1st time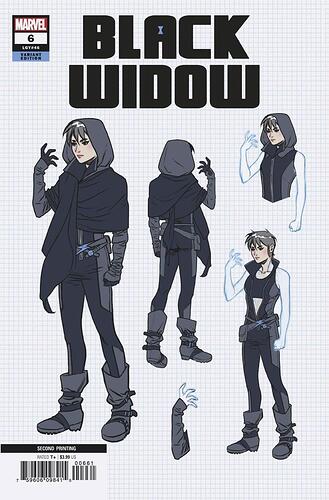 Looks like she's on the A cover (Hughes) with the suit. As mentioned, she already has a cover appearance in the suit but if you're buying this one for her first suit in-story, you might as well get her on the cover too.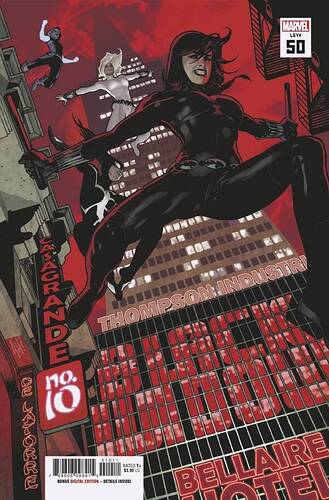 The 2nd print is just a one page cameo. Lol. It's clearly the one to have though
Hughes has been killing it on this run.
btw lucy's powers are stabilized in this issue, there no longer killing her, but she is kinda like rogue now. her powers are always on so she cant touch people flesh to flesh
Didn't she resurrect the white widow in #9?
yea she shocked her heart back into beating i think
So she would still be dangerous to anyone living. I guess what you reference is what they refer to as 'A new power emerges' in the solicitation.
in issue 9 she was able to use powers at will, in the new issue she takes something that stops the powers from killing her but makes her powered up at all times hence she electrocutes any one who toucher her skin
Craig keeps popping up. Maybe he'll become a hero with a suit too.
She only had the suit on the cover right? This the first in the guts appearance
yep the #6 2nd ptg ratio is kind of like captain marvel 17 2nd print, 1st cover and 1st costume, but not costumed in book
Weird how that's the last issue of the series and she's only in costume on that cvr
BW #6 1:25 may actually the best to have just cause people were prepared for the 2nd print 1:25. Hard to say.
2nd print had 11,100 copies ordered, so that like 450-500 of the ratio, the 2nd print cover A was so bad nobody bothered with it.
True. The 1st 1:25 is still more valuable at this point. The market could shift though
depends on what happens with lucy, if she gets her own mini series or joining the champions i think the market shifts for sure