What is your all-time favorite Marvel story or story arc? This is from all era's, golden, silver, copper, bronze, modern, etc.
I think most know this as I've stated it numerous times but mine still has to be Thor: God of Thunder
issues #1-11, the God Butcher and God Bomb story arcs.
These were just downright great reads with some great Ribic interior artwork. This series is what made me a Thor fan.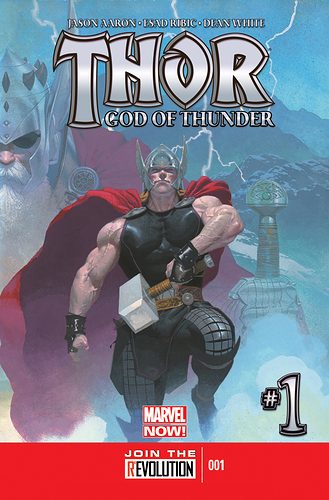 Thor God of Thunder TPB Vol. 01 God Butcher
Thor God of Thunder TPB Vol. 02 Godbomb