In case you can't find em there's still some here if you need a stack.
You like this one long-term? I bought 1 copy but was thinking of snagging another.
I've never bought from FP. How does shipping costs run?
It's a uk retailer so probably more than average price of shipping and a more than average shipping time. I haven't used them in a couple years but never had any trouble with them.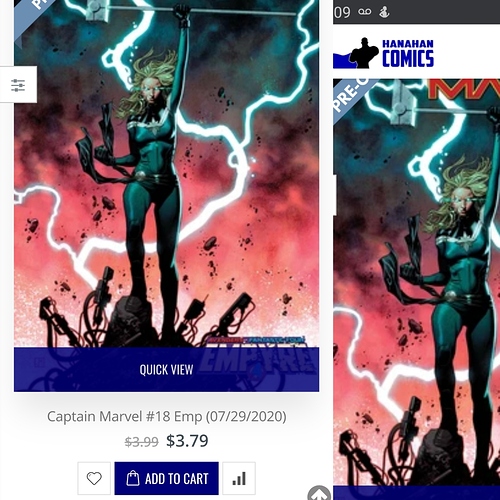 Found some here
https://hanahancomics.com/collections/coming-soon/products/145528?variant=31583269781587
Thanks! I picked up a couple more and cancelled my more expensive order with Forbidden Planet.
Midtown has them back in right now. 1 per customer.
I think midtown sells a lot then pulls it to change to 1 per. That's there new thing lately.
Cool, thanks. Also picked up another peach momoko die 6 variant because why not?
Yeah. Seems like they did this strategy for CM 18. I got multiple copies across 3 places so I am set.
I grabbed a copy of each cover here…looks like they still have copies of cover A
Dunno…it worked for me. Still works.
Got the same thing as Poyo when I clicked the link.
I tried the one Poyo put and that one worked.
Thanks both of you. I ordered one.