I got everything I was looking for. Including two copies of Nomen Omen recalled blank sketch.
Victories all around for me this week.
I got everything I wanted but I struck out on FF15C. I did find a new game shop that has about 15-18 longboxes of back issues. I found a few personal gems.
This is a great Spider-Girl Zombie Variant that Ive never seen before. $3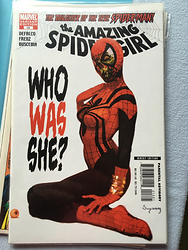 Ive always wanted this Dark Book. Finally found one for cheap. $5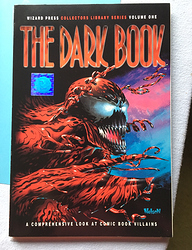 And I grabbed this from an LCS for my Alan Moore PC.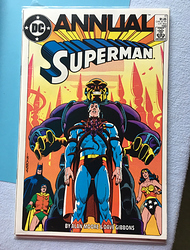 Arrived a few minutes later then planned at the LCS…person checking out had the last blank Ghost rider 1 variant.
Dang.
GHOST RIDER #1 BLACK BLANK VAR is in stock at Diamond right now so if you go back and request it I'm sure they could order it for you.
I just ordered two since I didn't realize it wasn't white which tends to arrive dirty.
This isn't a LCS find…but a funny story…
I heard Captain Marvel 8 3rd print was heating up so I went to MCS and dumped a couple of copies in my cart while I looked around for a better deal. Forgot about it and came back the next day and it's listed as sold out.
But wait! What's that in my cart, but two copies! So I thought I'd run an experiment and see how far I could get with this…Well, it let me complete the sale…and I totally expected the order to be cancelled…
But wait! I got a shipping notice today that the two copies are on their way!
Well, I might try that strategy again someday!
I've got about 1/3rd of my copies of Powers of X #6 with full length paper folds to both sides of the inside centerfold of the comic. It's not obvious unless you open and look. I imagine most people don't and I had to unbag all mine to find the others with the damage after bagging them. I have not checked the variants yet.
All the damaged one's were together in the stack so it may be limited to mine and whoever got ones right before me. Never hurts to look though.
Today's pickups.
Who's said the FCBD 2020 Spider-Man's were HTF? Three from one shop today, and they had stacks sitting In a rack by the door.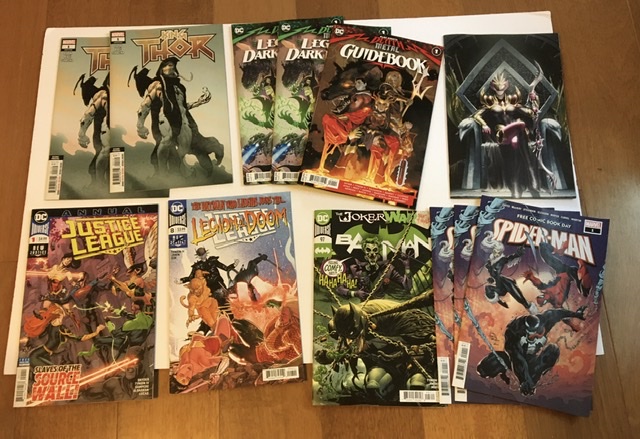 I've got about 10 copies of these (likely 5 more coming in from Midtown) and been only able to track down 1 x-men.
I'm a bit jealous on that King Thor! I would like to find one of those in the wild. Great stuff.
Is that King Thor heating up?
I'd like to know as well… when I visited the shop last week, big nice stack to grab from… I do believe these are still available at Diamond as well, at least a few days ago they were. Plenty to go around… I'm sure Marvel printed billions of them since it's first appearance of Virus…

@agentpoyo Yes to the King Thor…nothing too insane, but cool cover, sort of overlooked, tie in to Knull storyline, etc. I believe it got the ole "alert" awhile back as well.
I personally haven't been able to find it in the wild.
Oh damn, it's a $30 to $60 book… one listing sold for $60…
Check King Thor #1 2nd Print listings here.
And yeah, you guys should have listened to me way back on October 23rd, 2019 when I was raving about how much I loved Ribic and this cover…
See, I'm right… sometimes!

Great pickups. Especially the Thor covers. Your LCS still had legends sitting on the shelf?
I could have sworn I had a few of the King Thor #1 2nd prints (Cause I remember thinking to myself at the time, why the heck did I buy more than 1 of these)… only located 1 so far. Hmmm…
The cover caught my eye back then, and then Was shocked to see them on the rack when they came out because my shop does not order 2nd prints unless they sell out. And I kept thinking how cool A cover it was…but don't know why I didn't just buy one.
Whenever I'd flip through the stack of thir looking for the latest issues or back issues I'd come across them…so I knew exactly where they were…then when the Alert came out and it showed up in the top 20 on Friday I immediately sent my LCS a request for them to be in my pull, and told them exactly where they were!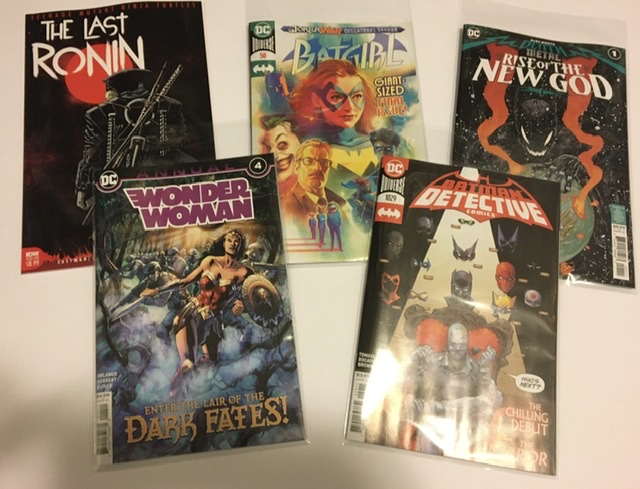 Today's finds. Found the Middleton on the floor…look like it landed on the corner. Wasn't another copy on the shelf.
Snagged a copy of Tech 1029A…maybe this Mirror guys turns out to be nothing, but I liked the cover.
No Ronins on the shelf. Many came in looking for them within minutes of opening on a rainy day. I had put in the request for it a few days back.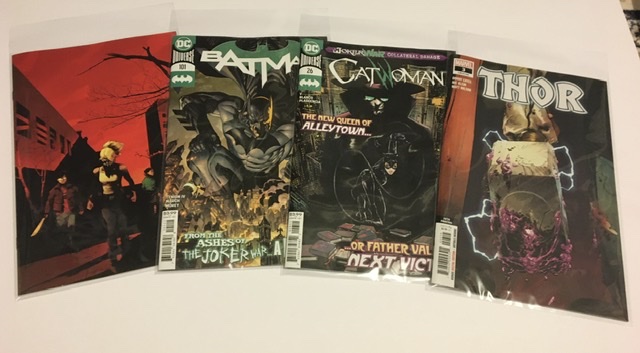 Last weeks grabs.
SiKtC 11 Thank You (for cover, asked my LCS to drop it in with my pulls).
Catwoman 26 - anytime a DC/Marvel character debuts AND is in the cover is usually a grab.
Thor 6 5th - I sold all my 1st prints of 1-5, mostly to get $$ and secondly because the reprints have better covers…so they'll be my reader copies.
New Comic PICK-ups:
2x Iron Man 4 Momoko's for cover price
Death Metal 6 (love a good Bat-Rex cover)
Darth Vader 8 (9.8 shot)
Spec Pick-ups
Iron Man 170 (NM $5)
Sentry #4 (cover $)
Snapshots Civil War B (cover $)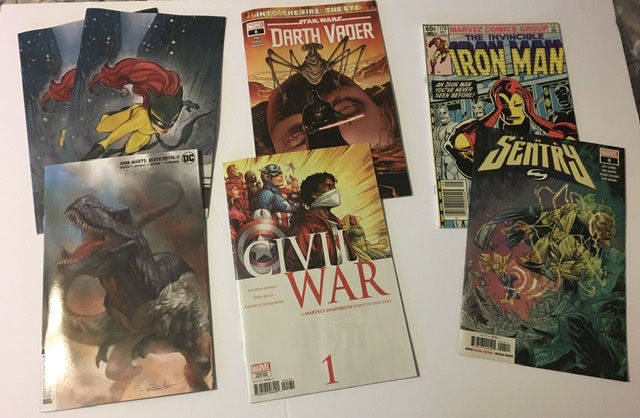 With the kiddo solo today waiting for a snowstorm.
Wins- whatever is on my pull list
Defeats- whatever I would have normally jumped on when the shop first opens
Snow and ice hit, I am trapped at home with the kiddos as @ComicBookCannon said. Will venture out later. I need to see comics to buy my jeep, lol need some 4 wheel drive.