In random yet related "people reading the forum" news, I got this email about four hours after having posted and never having purchased from the shop before (at least I believe I haven't)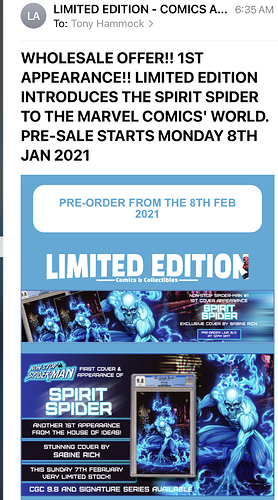 Either that or Google is tracking what I say.
It's a wholesale opportunity. They are in the UK. Who wants in with me? Lol. Looks like they are half off of wholesale. Could grab them at wholesale plus shipping and break them up.