They also had the foil and signed Atomahawk. But just sold out.
L.A. Comic-Con if they actually go through with the moronic plan to have a massive con this December? Super spreader event…
Strikeforce: 391
Star wars: 1100
As of 3:30 est
Only 229 left of star wars, grab now if you want it and haven't yet.
I had to place a few orders.
Increased print run, but man what a dynamic cover… and another sell out.

Everything is gone there now lol
Yep, good day. Atomahawk signed Cates books, Strikeforce #1 and Star Wars #7 NYCC "space" variants. Oh, and the Department of Truth #1 foil books from Tynion's site.
Smh tried 4 times my credit kept saying it was fried because of the site. I seen it before any post went up because I follow JTC on IG. I'm kinda pissed but what can u do. Would have been great for the PC and 1 to flip.
Right haha, my first order was just 1 of star wars since I didn't realize it was limit 2. But then saw the strikeforce and placed an order for 1 strikeforce and 1 star wars. Shipping was $7 each item anyways so didn't matter much.
Luke looks like he has a long skinny neck…
He's a pez dispenser if you look at the top half only
Trying to find a Luke skywalker pez dispenser that's not him in x-wing pilot garb…impossible!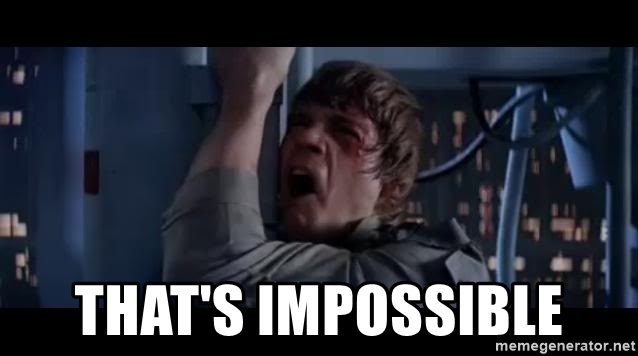 Saw this on Facebook and had to chuckle. You all saved yourselves $3.99 a month by being forum members.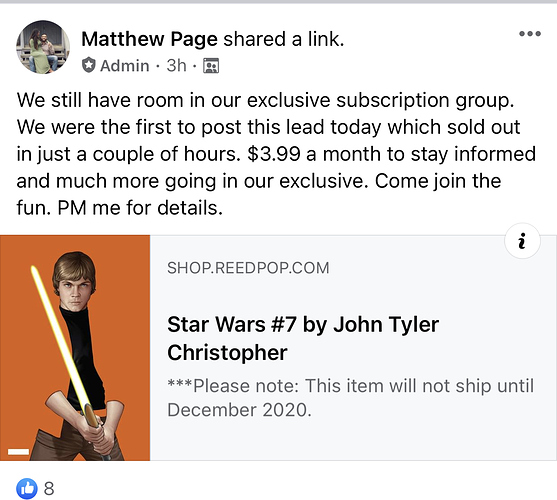 What a complete joke. That individual needs to have a profile pic in a clown suit.
Just got my notification that one of my orders for the star wars 7 negative variant has been shipped!
Hooray, finally shipping! Can't wait for my notification.
Still haven't gotten any notification.
I haven't either, and I forgot I even ordered it