All this talk of fantasies made me think of a classic jam…

Anybody remember her New Year's Eve performance a few years ago? So bad that it derailed and ended a perfectly good game of
Monopoly on my end.
The 2016 one? She redeemed herself with no technical issues a couple years later, I recall…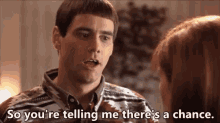 Can't stand her. Never had, never will. She has ruined many a Rockefeller tree lighting for me…hers may be the only x-mas song I cannot listen to.
I am the biggest Scrooge when it comes to Christmas movies and music. I hate them.
She only redeemed herself to those who watched. Damage done over here.
The Rockefeller tree incident was actually 2014. She's had a few occasions where the singing didn't quite work, clearly.
I just don't understand why anyone would openly solicit something limited to 100 copies to every retailer unless it was like a custom car or something ridiculous.
Maybe Overstreet/Diamond was testing the waters of demand and will quickly follow up with a 3rd printing.
Oh man, I was gonna order you the 100 Best Christmas Songs from the New Kids On The Block for Christmas. You had it on your wish list! Don't be lyin about your love of Donnie and the others singing you sweet sweet Christmas carols Hang'n Tough style!
I like the one where they do a duet with the Back Street Boys. Makes me cry every time.
Most heart wrenching version of "Grandma Got run over by a Rain-dear" ever made…ever!
"What's that song about grandma getting run over by a reindeer?"
Poyo likes it when the Back Street Boys and New Kids on the Block sing it. It's a very sad version. Apparently both boy bands thought it was based on a true story.
I pretend they're singing to me and only me… love me some boy band goodiness… mmm… .hmmm…
Alvin and the Chipmunks is my all time favorite Boy Band
N'Sync had some quality jams.