Hey everyone. I have been browsing for a while and like the feel of the forum. Like a bunch of you I am a member of a ton of other groups on Facebook and Patreon. One thing that burns my bottom is pump and dump. I saw one today I want to warn people of.
Ruins of Ravencroft #1 2nd print.
One group I am a member of is about to pull a pump and dump on this book the way other second prints have recently been pumped and dumped. As a newish speculator I have been burned on fake hype like this.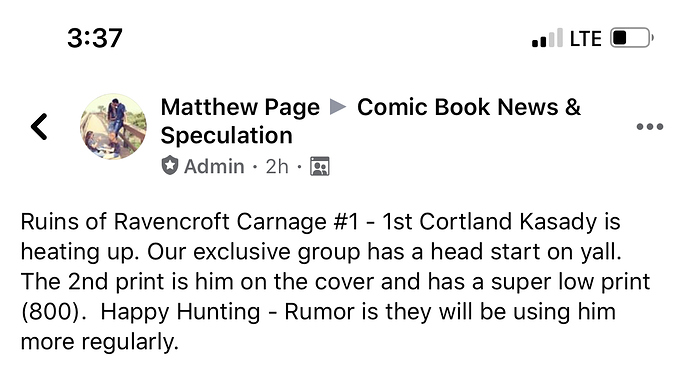 The first print recently sold for $1-$3.
They bought up the second prints and are going to be listing them for $50