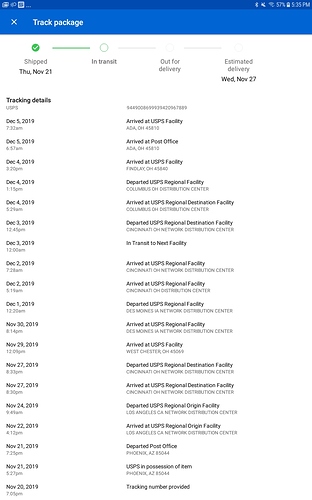 I'll get it started.
I ordered a couple copies of He-man & the Masters of the Multiverse last month off of EBay. It's taken a fairly wack-a-do trip across the USA and back and back again. It'll be a true test of the sellers packaging skills.
By the way, I live in Findlay.