THR reporting that SIKTC is coming to Netflix
@agentpoyo double thread!!
Oh wait…the other one is a "secret" thread.

Is there much interest in this comic series? Is now a good time to buy before people catch on?
Well, tomorrow isn't going to be any better…at this point it's like chasing Incredible Hulk 181…"I'll wait for the hype to end and prices to come back to earth!"
Good luck with dat!
if they cast the right actress for Erica, i dont think prices will come down any
Brie Larson is Erica Slaughter. nooooo!! Lol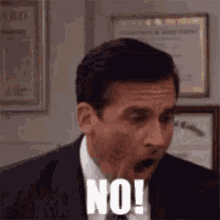 Brie is toooooo old to play Erica.
I keep seeing people say Anya Taylor Joy and while she's very good and talented as actress she does not need to play every single blonde comic book character lol. I feel like she's one of those go to actresses people say cause she's a safe but bland choice
Nothing that a little CGI can't resolve. They already use it to enhance their costumes.
Even dead is not too old anymore…
I do too, don't get the hate.
She isn't popular in the feet community
Okay, I have questions. Feet community?




We live in a sad world when people spend so much time on another person's feet and what they look like. SMH… for the record, all feet are ugly. Toes have one purpose, help you keep your balance.