The Toddfather released the art for his Spawn#1 comics that will be included in the packaging of the Spawn Kickstarter Action Figure.
There were 3 versions of this action figure, and subsequently there are 3 different covers.
I did some tabulations when the Kickstarter ended to try and guage the print runs for these books.
1st cover is estimated to be 16829.
2nd cover is estimated to be 10062.
3rd cover is estimated to be 8657.
This was based off of how many people contributed to each 'tier' of the Kickstarter, and the books assigned with each 'tier'.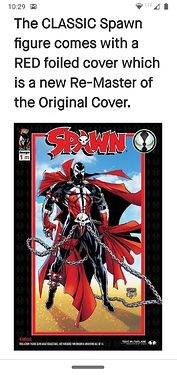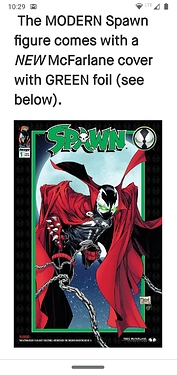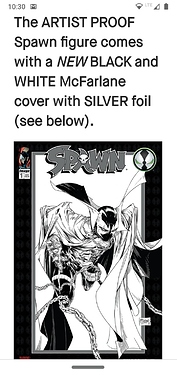 The covers don't really jump out to me. They are classic, typical McFarlane, but, Spawn fans are crazy, and those runs aren't crazy. I'd suspect a lot of those books will stay at home in the packaging with the toys. Well, at least the ones ordered by the toy guys will. Maybe not so much for the comic guys.