I am trying to get the preorder discount fixed, something happened with the app.
EDIT: FIXED!
Dammit…can't choose between the Previews Edition (Bo-Katan) and the Bad Batch team…guess I'm getting both!
saw that on ebay a few days back
Honestly, I like the Cad Bane one the best and I think it is the most promising. Boba Fett covers are everywhere where as Cad Bane being on the cover is not so prominent… yet at least!
Found the foil variant at an LCS for cover ($20).
Wish the cover wasn't wrap around, but it's a pivotal scene and since the book was in near perfect shape decided to grab it as I was considering buying a copy online, but concerned I'd get a damaged copy.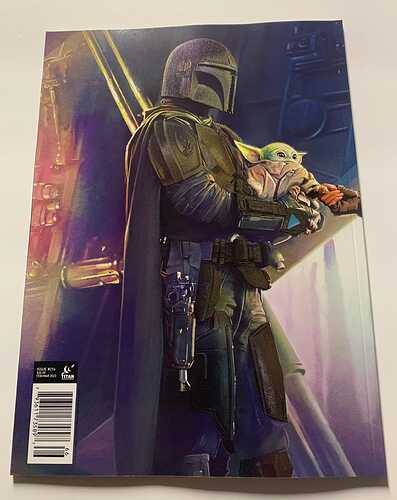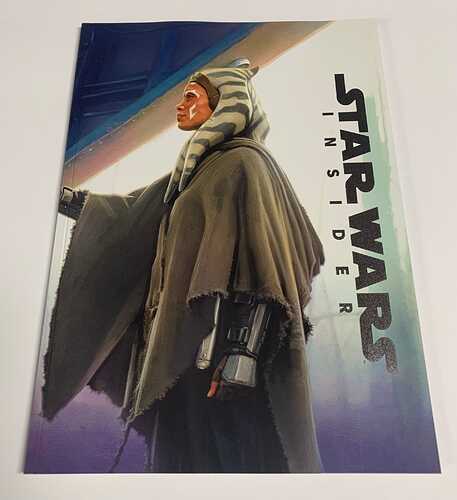 The variants for 218 are pretty cool. It's an Ahsoka heavy issue.
I'm liking the newsstand the most. The variants don't do it for me. Maybe there will be an FOC variant. But I might just subscribe and see what I get for a subscriber variant.
Definitely picking up this issue though.
I love the vader v ahsoka cover. But really anything w/ Ahsoka is nice.
This month's subscription cover (218, Ahsoka issue).
USPS really beat my copy up.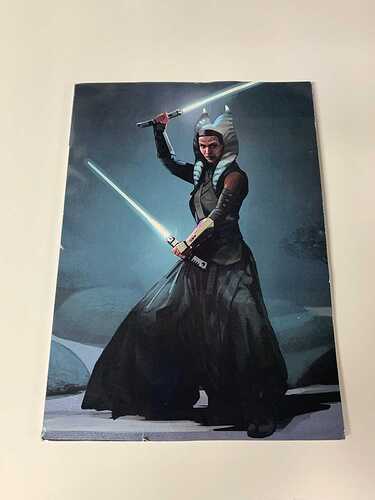 I thought they were shipping these in paper mailers now….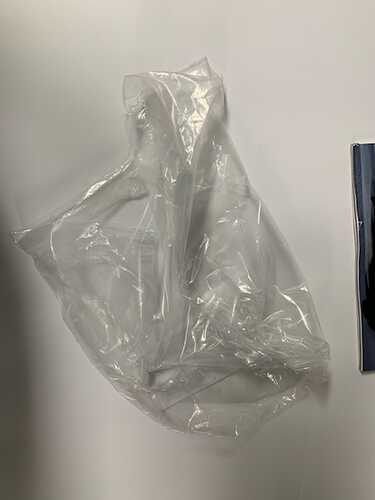 That sucks. Sorry, man.
Was thinking about this for a bit. I think Jerek Yeager's first printed appearance was in Star Wats Insider #191. If there is someone who played an important role in the rebellion, new republic, and the rise of the resistance vs the first order, it's him. His new republic life could make for good tv based on what we know about his backstory from Resistance.
If he ever shows up in live action, that might be a good book to have.
So i ordered a year subscription to get the subscription variants…I thought with Ashoka there would be some cool covers of the shows characters. But other than my (damaged) Ahsoka variant for issue 218, issues 219-221 are less than to be desired…not to mentioned they are still coming damaged…
the PX and Newsstand variants have been better covers.
Going to read these and sell them.