So any spec here or is this another Mando comic situation since the series is already out?
This is a continuation of The Duel, and based on the plot of that episode, it's very likely that we'll explore new characters in this series.
STAR WARS: VISIONS #1

TAKASHI OKAZAKI (W) • TAKASHI OKAZAKI (A/C)

FROM THE CREATIVE MIND BEHIND THE STAR WARS: VISIONS EPISODE "THE DUEL" COMES AN ALL NEW STORY!

TAKASHI OKAZAKI (Afro Samurai) is continuing his storytelling from the acclaimed STAR WARS: VISIONS episode "THE DUEL," featuring the Ronin!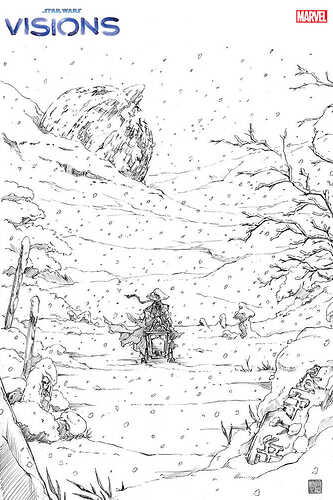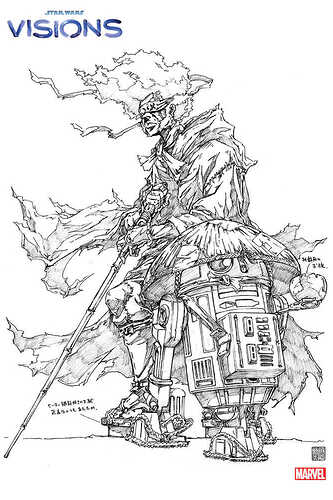 Not a ton of covers yet but since the Star Wars: Visions Ronin and the Blind series is the series im probably most geeked about this year I went ahead and started a Star Wars: Visions Comic Variant and Book Checklist.
First issue is out in Sept and I cannot wait to read a comic that is not limited by current storylines.
This is now available for pre-order:
Star Wars Visions #1 (Bachalo Variant)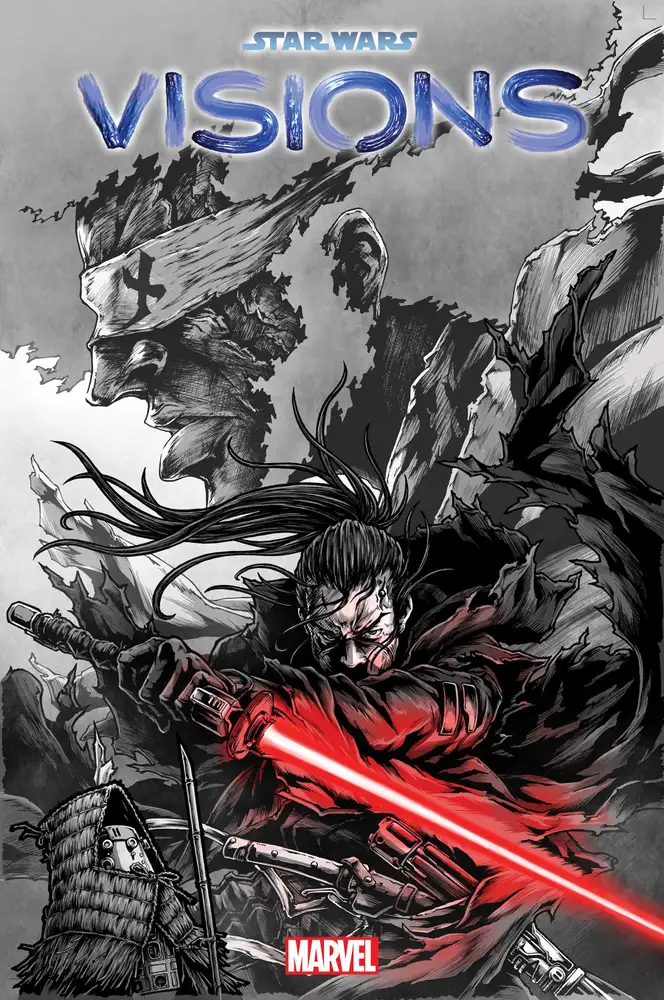 Really looking forward to this title. The artwork looks amazing!
Peach Momoko Exclusive for Frankies comics. Will be a virgin option as well. $15 trade dress. On sale 9/4 2pm ET.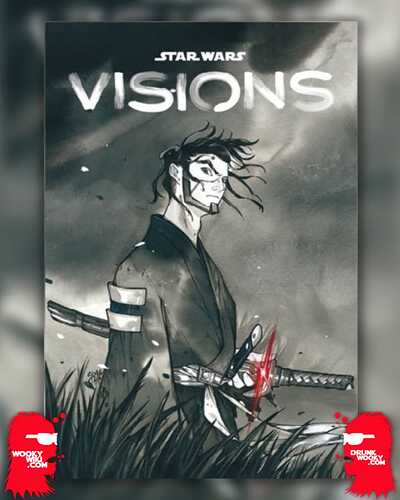 I like it but one would think there will be a handful of exclusives for this so I may be patient. Cover A is pretty hard to beat too.
I was hoping for no exclusives on this, but Peach fits right in with this. This gives me Blade of the Immortal vibes.
I actually really like and have the other Peach SW variants so I don't mind her doing one for this.
Oh damn I just saw that Okazaki is doing this whole book, amazing.
Can't wait to read this, really does give off the Afro Samurai feel. Perfect fit for Okazaki.
The Comic Corner and Dept. of Comics are doing an official NYCC exclusive virgin variant of Takashi Okazaki's cover A for Star Wars Visions #1.
I know some will be sold online but not sure how many. Should have more details next week. Hope everyone is having a good weekend.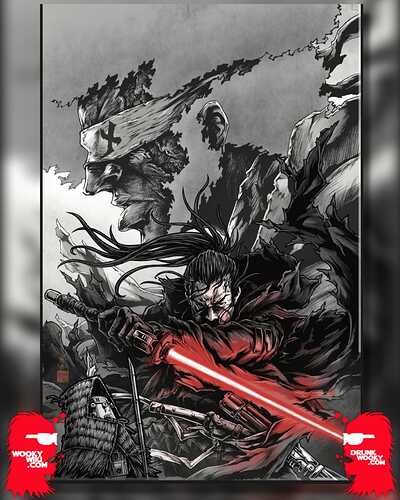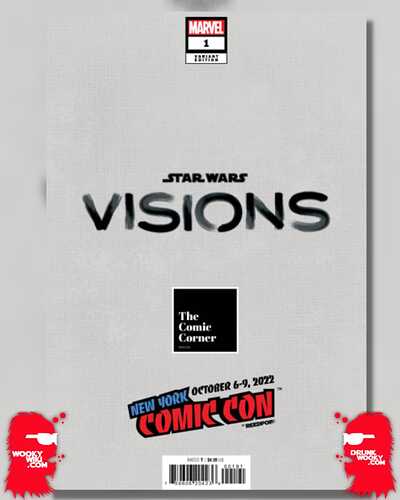 thats not an official con book, just a store exclusive calling it self one. an official con books would be sold by the publisher, as for print run 3k for 1st cover 1k each additional cover
From what I understand that since it has the NYCC logo on it and the greenlight from the event itself it means it's official.
And yeah I get what they have to order but they're selling 800. Owner told me they are likely going to pull the covers off the rest and either donate them or include coverless reader copies with their orders.
Another Star Wars Visions #1 exclusive. This one by Rickie Yagawa. On sale tomorrow by Unknown Comics and 616 Comics. Probably others as well but not sure.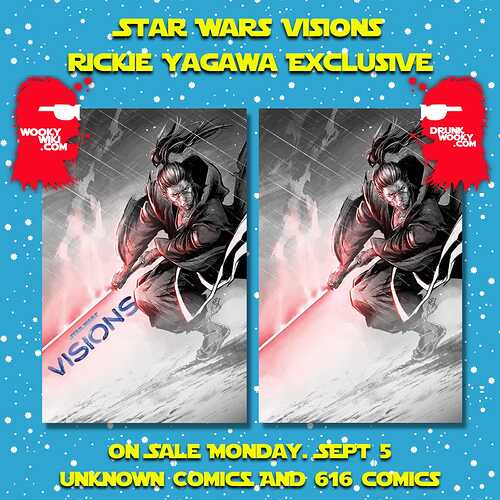 We've heard that before… not going to happen! We might get video of maybe 1 being torn off… Sigh! Do these retailers really think we're that naive and stupid?
I wish Marvel and other publishers would just lower the minimum order threshold so these stores would stop wasting paper. This "destroy" stock to make a comic have a lower print run is so wasteful and bad for the environment.
They're not destroying anything. All of this product gets leaked into consumers hands.
I'm just sharing what I've been told. I know not everyone trusts comic sellers, which is fine.
But I'm personally not going to call someone a liar until they give me a reason to.