This message is approved by @Anthony
Here is a sneak peek of the DrunkWooky action figure coming later this year! It's modeled by the awesome Bobaluga Studios!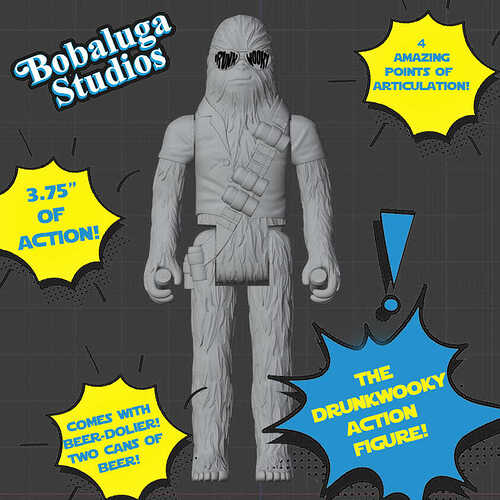 We'll be getting protoypes in the next week or so and testing out paint applications, then we'll be doing a pre-order! We'll be producing strictly to order!
I never thought I'd ever have my very own action figure, but here we go!