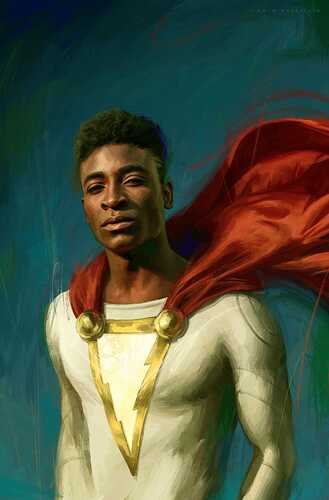 DC Reveals First Look at Bolt in Stunning Black Adam Covers
https://comicbook.com/dc/news/dc-reveals-first-look-bolt-stunning-black-adam-covers-exclusive/
Bolt, Next Black Adam, is next Miles. You heard it here first.
Christopher Priest is writing the new, "Black Adam," comic and I'm buying it for that reason alone.
It appears that Malik Adam appears in issue one, and it's a full appearance. First cover looks to be issue 2, 1:25 by Simone DiMeo may be first cover in super suit BUT that could be her interpretation of Black Adam… just doesn't look very Teth Adam to me.
This is the 1:25 by Simone and looks nothing like Teth Adam. Could be her interpretation, just looks odd.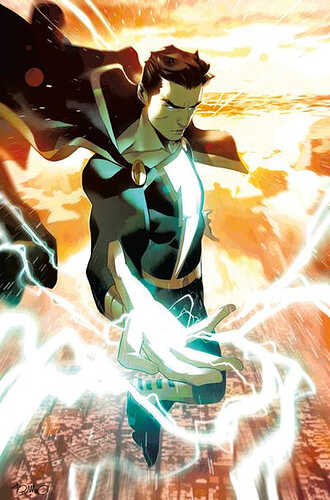 Malik makes his first cover appearance in issue #2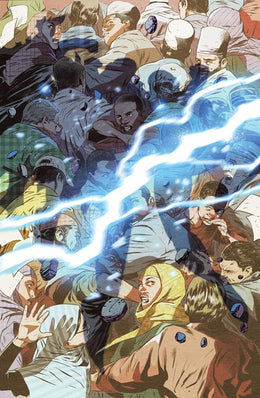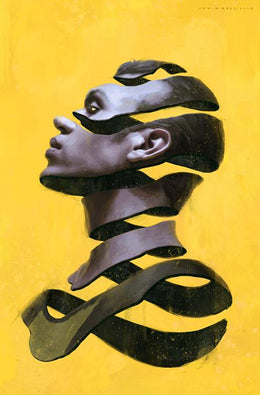 I'm torn on if Cover A is Malik or Black Adam. The hairline looks like Black Adam
I wouldnt spec too heavy on this series. It reminds me of the umpteen times that Billy Batson loses his ability to Shazam, and/or another worthy successor has to be found. And eventually, the Capt. Marvel character gets retconned back to Billy. Adam will transfer/lose his power to another, and then will get it back before the movie release. I'll give the story a chance but Capt. Marvel = Billy Batson, and Black Adam = Teth Adam.
IMO, of the current modern Black Adam covers - the Endless Winter BossLogic and the upcoming Rahzzah covers are spec-worthy. Some of the New 52 covers are also good, not only because of the covers (they are not rare), but because they build on the Black Adam story (origin, Isis, Kandahq, etc).
Malik Adam White
yes, 1st full appearance is in issue #1
On the last page, Black Adam tells Malik that he is his descendant …and wants to give him his power.
Yes I will pick up a copy of A just in case and see how it goes. I won't be specing heavy. If it's good, I'll see about the next few issues. 2 and 4 might be good pickups as well. We'll go from there.
Looks like a Black Adam with the hairline
This happens across all of comics. Steve Rogers has ceased to Captain America multiple times, bit he ultimately always picks up the shield again.
There are multiple Ghost Riders, multiple Wolverines, multiple Spider-Men, etc.
There is a whole Shazam family. Perhaps this is the dawn of the Adam's Family (pun highly intended)
Timed with the movie - if the movie bombs, there goes any spec. Two things IMO cause me to worry about the movie - DC and The Rock. I hope I am wrong !
how many boxes are checked ?
How dare you speak I'll of Dwayne lol
One thing to note is the man is pretty solid at the box office, people like what he typically cooks
I prefer The Rock over Vin Diesel any day of the week!
No doubt on his box-office appeal - hes a money maker. He also seems like a nice guy but (IMO) hes got a schtick ! His movies (content) themselves suck, so not a good sign for a franchise or an ongoing. I am going to watch the movie for sure, just dont expect much from it (+ its DC

).