Someone needs to be buying my stuff!! Don't make me be a male prostitute like Fred Garvin again.
I'll take them all for $10 each… sorry, I don't make much money being chained to the wall in @Anthony 's basement…
Just listed my Captain America 6 CGC 9.6 Winter Soldier Variant. I will also be listing my CA #1, #6 & #8 Newsstands shortly.
Just got a 5% eBay bucks promotion so it's the time to buy.
Link shows it was relisted. Here's the new link to new listing.

I'm accepting offers on everything.
Do it, you know you want it David!
I can want something, the question is always if I can afford it!
Yes very true but it'll be more expensive later with less money to make.
Bumping this again. I need to get bags and boards from eGerber but I'm paying off a few credit cards first. So I have a pile of loose books although some were In bags that need bags and boards. I was going through this pile yesterday and found beautiful newsstands of Daredevil #9 & #10. I didn't know I had those as I'd separated out certain books that I was selling. I love it when you find something you forgot you'd bought. I have other copies as well but it was sweet finding them. There listed on eBay now. I've got just under 50 items for sale as well.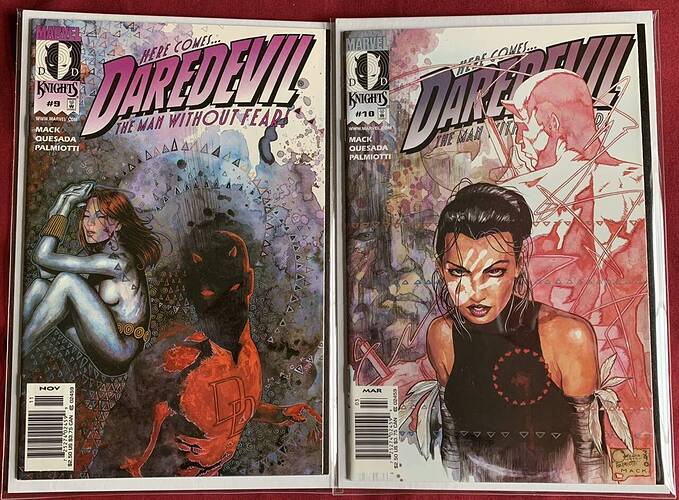 I just listed Daredevil #51-55 which is the Echo storyline and Origin in Newsstand. Really nice set.
I'm also contemplating listing Daredevil #111-115 which is the first Lady Bullseye & storyline in Newsstand.
GOOD Stuff… I may have to post more stuff on the bay tonight…