Well at least he is around for more issues than Black Winter.
Wow, looks like one badass.
I think less is more. Always leave them wanting more.
Might be the story arc. I'm cool with a good 3-4 issues.
It's nice on the other hand I have 3 venom exclusive peach virgin variants sitting unsold since they came out.
Yeah this would be for the PC the early books flipped quickly now with these late deliveries and soooo many covers it's been a crap shoot.
Black cape comics variant. https://www.instagram.com/p/CGtWLdThKLT/?igshid=y7azwlii1ea4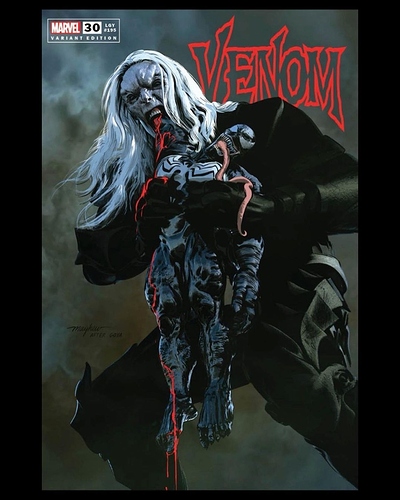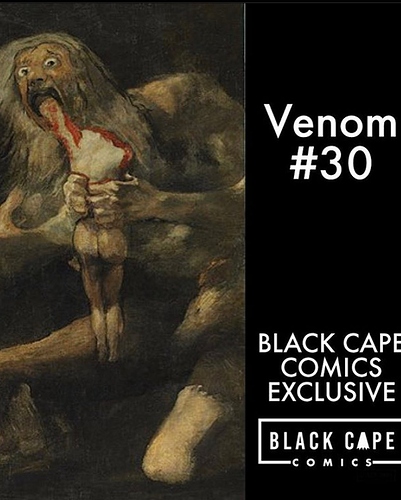 Damn these store variants being all beautiful and stuff. Grrrr.
Wow that Black Cape Comics variant is amazing. Homage to the famous Saturn Devouring his Son painting. Will most likely pick this up.
Is that the death of little Dylan on the cover?
The variant cover is some big ugly text? White on black, no less?
Yawn. At least it has something to do with the story, unlike those dumb "On Sale Wednesday" covers.
They chose an ugly font at that.
lol all I can think of right now is Comic Sans font