The Walmarts in my area stopped carring the Comic packs
Seems that way for me too.
My only thought is that about the last 3 rounds have been so particularly bad that most of them are still sitting on shelves in my area.
I don't know if that becomes a factor but they really don't need any more "stock" of comics (realizing these will be new of course).
Since they pulled out all of the fun books (ratios, exclusives), no one is buying these. Last I checked, the closest Walmart had 4-5 full display boxes. A year ago, they had a harder time keeping these on the shelves.
Mine still has a tone of the last round. Like two full sets.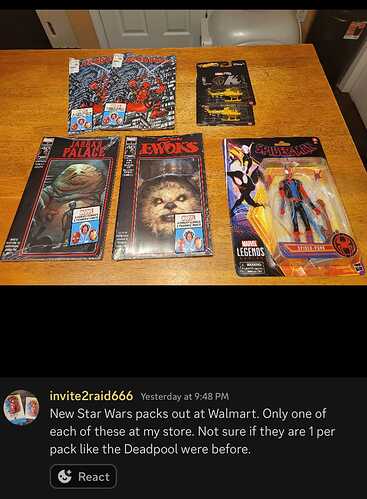 Looks like new ones are making their way out there. If anybody finds the Star Wars ones, you've got a buyer in me and I'd appreciate it. Thanks!
Ironically I was just about to call Walmart packs dead since they should have come out 3 weeks ago…
A weird thing is that the marvel head shot sticker typically changes characters, shape and/or color with each quarters release. The dead pool Comic came out last quarter.
But the head shot of those Star Wars books is the same as last quarter.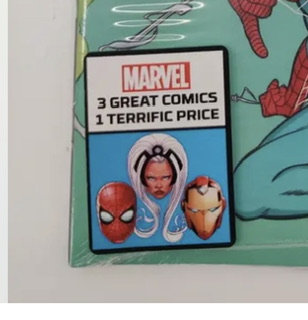 The books are legit variants though, as the bar code has been relocated/removed from the front cover.
Will stop by my Walmart shortly to check it out.
Thanks. None at my Wal Mart this morning.
Notta here as well. Plenty still there from February, still in plastic too!
All the walmarts near me stopped carrying the comic packs. Even have less of the cards now also.
Same for me. No more comics at Walmart
One Walmart near me still has the comics (like, getting new ones in). They don't get many of the packs tho.
I'm moving next week across the country (FL to AZ) and plan to stop at walmarts and survey for these (also for sams club gas discount). It'll be interesting to see if the random walmlarts will have them
Here's the breakdown:
3x Venom Lethal Protector #1
3x Guardians of the Galaxy #1
3x Spider-Man: Unforgiven #1
2x Planet of the Apes #1
2x Moon Knight Murderworld #1
1x Ewoks #1
1x Jabba's Palace #1
1x Spider-Gwen Shadow Clones #1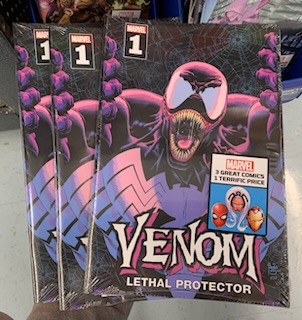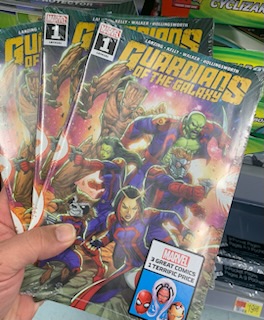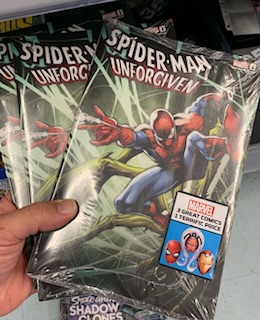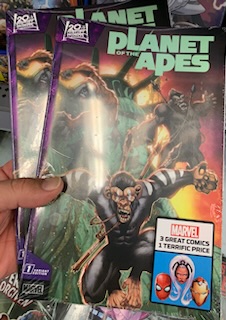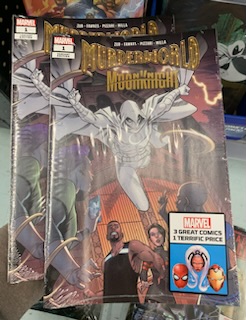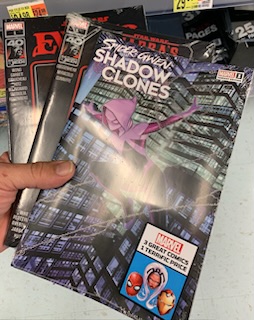 So looks like the Star Wars and Spider-Gwen books may be the short packed books…but curious what others encounter for ratios.
I don't recall any of these books having any noteworthy first appearances.
Visited my local Walmart today…it had the same exact breakdown for new books that you found. I grabbed the Ewoks, Jabba's Palace, Spider- Gwen, and GOTG (b/c I liked the cover). I'll check another Walmart (or two) next week, but I anticipate the one-per-store packs will go fast.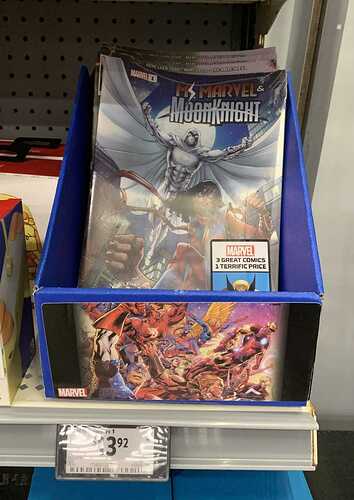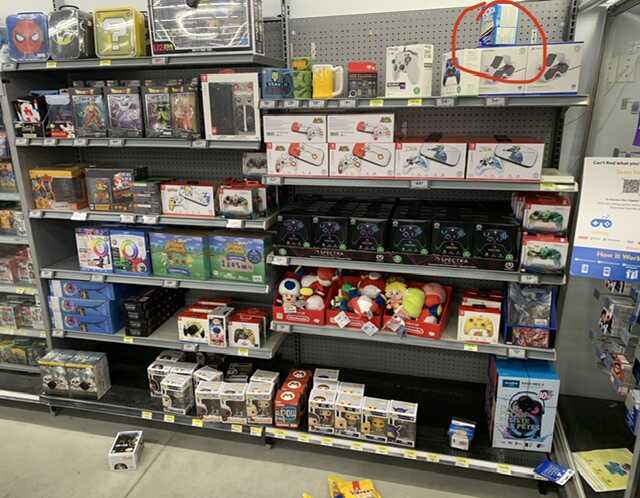 Apparently these do exist in Canadian Walmarts. Spotted in Yarmouth, NS.
Funny story, I had grabbed a box of pop tarts for the ferry ride back to Maine, but while taking these pics seemed to have misplaced it. Looked around but couldn't find it…had to leave so went back and grabbed another box. Studied the pic and realized where I had place it…top shelf.

I have not found walmart packs in a walmart in a while. And that includes traveling in multiple states.
They definitely have been more scarce as it seems some stores have given up…likely because nothing has been inserted if value/interest in a while, and no one buys them. But that also means no one is vandalizing them either.
My Walmart restocked with the newer books, in case anyone is still looking for a particular pack. Just shoot me a PM.