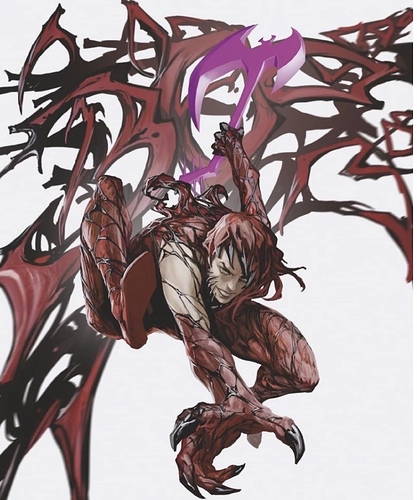 Also available at sadlemon and 7ate9.
We are happy to present GWENOM VS CARNAGE 1 SKAN SRISUWAN MJ CARNAGIFIED variant with SPECIAL HOLIDAY PRICING!
$25 + shipping so not too heavy on the wallet might be the only cover with the new MJ Carnage on it for Gwenom vs Carnage #1. Advertised print run of 3000 trade dress 1000 virgin copies shared between the stores offering it. I have some other art that appears to be the design variant for Gwenom vs Carnage #2 showing off the new MJ carnage.