Is it Havok brought back to life by the Gobyn Queen
1st cover of the high summoner. 1st appearance X-men 2. Could be a key book goin fwd.
I ordered copies of this one already. For the same reasons you stated.
Same. Said F it few copies wont hurt
Thanks, thought it was weird he was naked, but overall I like the cover. Even better that it's his first cover.
Lol same I seen the preview a while ago and 1st thought was is this Knull lookin dude naked.
I went ahead and picked up some of them and posted them in my pickup & sales thread. I was even able to find an X-Men #2 2nd Print as well.
There was a 2nd print? Didnt even kno
Just noticed that. Naked mutant guy kinda weird.
There is a 1:25 for X-men 2 that can be had for below cover.
Really? What's the image? I found a 2099 variant for cover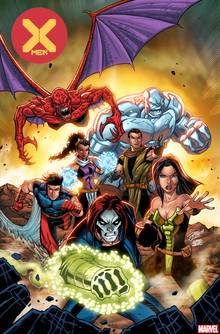 I haven't started to read this series yet, as Im a bit behind on my XMen reading. I do own the series and I'll be sitting down tomorrow to start reading, but, I went this afternoon and found a few copies at my LCS'. I also picked up a 1:25 online from a local shop for $22 US.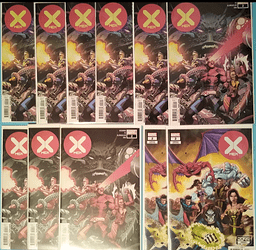 He is named appears on several pages and has dialogue I would say first full. You can see the spoilers for the issue Here
Full I got the issue Anthony is correct. 12 is his first cover.