Just seen this posted on IG. People shitting on this coved badly.
I know this sounds like the most obvious "foot" trope I could go to, but I really am puzzled by Venom's tree trunk stumps.
It's a Liefeld cover. He literally can not draw feet.
Correction, he literally can't draw at all…
That's not her best… which I don't understand though. This one is just meh while her upcoming Ghost Rider #9 is just pure awesomeness…
Since this on FOC, I have to post this. This has been bugging me every time I see it.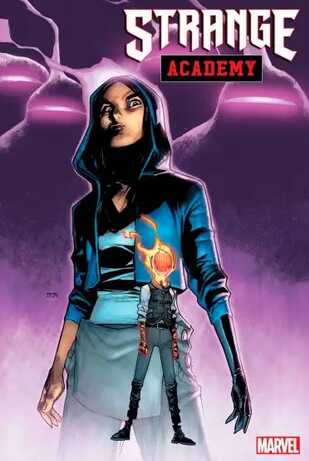 What's my rationale? It's just. So. Boring. This is a Marvel A cover? For a #1?
If you knew nothing about Strange Academy, would this cover make you curious enough to pick it up? I can't help but feel like this was a placeholder that never got replaced.