LOTS of restocks today at TFAW

Now hopefully they are actually in stock, and they actually ship

A list of TFAW books for sale at TFAW isn't really the appropriate category. This topic/thread is for posting your online scores not a list of TFAW books. Perhaps you post your stuff in the proper topic instead of asking others to fix it for you? If I wanted to see a list of TFAW books I'd go to one of the many TFAW threads or to TFAW website.
Already indicated this to the mods; literally the first line on both posts. Didnt know where to list them, and didnt want folks to miss out. Feel free to complain to them !
dont worry, at least one of us appreciates your post and affords you the deserved leeway
Sorry was at work and didn't have time to do it, I have now moved it to it's own topic.
@DocCRR great list by the way, I grabbed some. Gonna repost on the main site too
I dont understand it says back issues older than 30 days are 40% off but some of these variants are full price at ratio.
Just saw the restock - missed the Star Wars second prints (ComicSpec's post) - but had some time to scour the site. Saw some books which I thought would benefit CHU, and didnt want folks to miss out. Couldn't find a good spot, so figured that if folks got some of these books, they would be 'online scores'. I realized that the former location may not be appropriate and alerted mods about this. Not sure why some folks cant just suggest a solution, rather than lecture someone.
As another suggestion, may be just rename the thread as Restocks, because it could be from any site, and may include other stuff besides comics, like POPS, etc.
To be honest, I don't understand TFAW restocks at all. They are in your cart, you go to checkout and they all disappear—so, they don't even hold these books for 5 minutes in your cart???
I gave up trying to figure out TFAW. I made two orders and lost out on some postage, because I was worried that some books would go out of stock. So I rushed to place one order quickly (free shipping), and then placed the second (with shipping). Forgot that TFAW will not combine orders, so I wrote off the second shipping charge. Going through all the pages, and capturing links took time, so I just posted what I could, as quick as I could.
My experience with most online retailers is that items in your cart are NEVER reserved. They only become yours when you pay for it. Someone can buy it before you, and then you lose it even if it is in your cart. This is not limited to TFAW though. Thats why because of the large number of pages - I was rushing to post the links. AND place my orders.
My only issue with TFAW here is that once the item is bought, their website does not update quickly (sometimes for hours), and shows as available for awhile. It is what it is though …
Timeless #1 (3rd Ptg Buckingham Variant)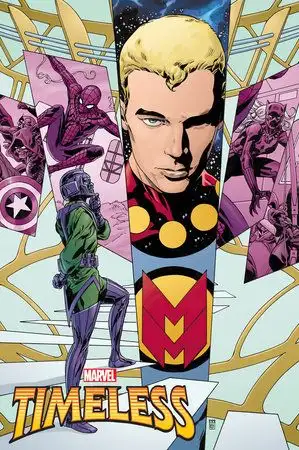 50-55 left.
I also appreciate when others post useful info in the appropriate topic. We have topics on the site for a reason. I don't understand why someone knowingly posted a list of TFAW restocks in the 'I like what you got online scores' topic. If you know you posted something in the completely wrong thread delete it, copy and paste it into the correct thread. It takes the conversation off the intended topic. Just like when people post stuff in the TFAW ratio variant topic. It gets fixed or shut down.
Please don't complain to us, just flag posts you feel that need to be moved. It's very simple. Flagged posts notifies all moderators, whoever has the time when seen can move accordingly and take action.
Members, start flagging posts for multiple reasons like this. Off topic, needs to move, inappropriate content, abusive, breaking rules…