Fathom is Aspen though, right?
Yes, Fathom is Aspen studios. Michael Turner who use to head up Aspen before he died worked for Top Cow beforehand.
Turner was a great artist. Gone too soon.
The fathom books started out under Top Cow/Image.
What book is the poison ivy one?
update: found it
POISON IVY UNCOVERED

#1

(ONE SHOT) CVR D LESLEY LEIRIX LI FOIL VAR
Can I just say Bjorn Barends has some pretty amazing covers coming soon? I don't want to be on the digital art bandwagon, but he makes it tough for me sometimes.
i hear you on the digital art. i was holding back on buying new books but damn all his Venomverse covers are really cool not just character poses.
GR covers too, i hope this is a future classic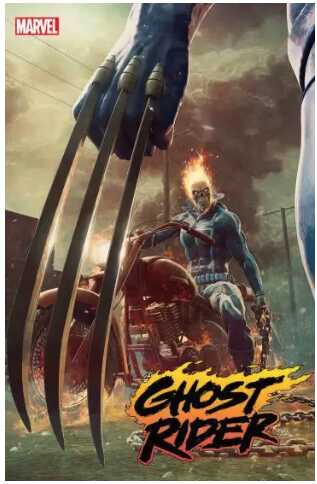 I think Barends blends digital and traditional art
It looks like he uses 3d models for it. I do 3d stuff myself but I wouldn't use them for variant covers cause they come off looking more like video game screenshots rather than art.
i don't play video games but i can see what you're saying… Video games are also, in their own way, art. Damn those new Zelda games are beautiful. Barends seems to be the only guy in the industry doing it for comics. i don't know… granted it's digital/3D modeling, you still have to separate yourself as an artist. Barends does that.
Barrends is so 2022. Yawn.
Hey, good stuff is always good regardless of the year. Jack Kirby stuff is still amazing to see decades later.
I used to collect his early works, but stopped because I was getting bored. It was the same thing over and over again.
I have always been a fan of Captain Marvel's Black Costume. Probably her best looks. So I was happy to see these covers.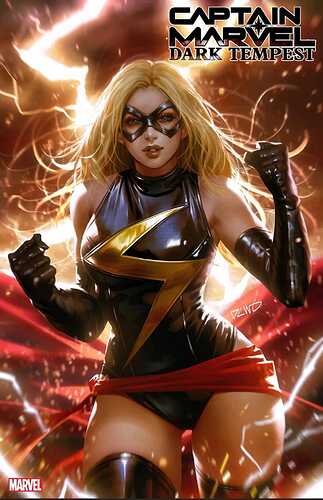 Captain Marvel Dark Tempest #1 (of 5) Derrick Chew Captain M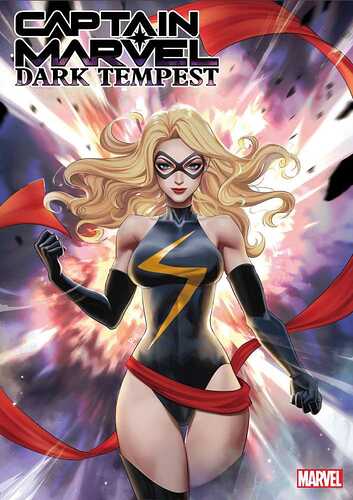 Captain Marvel Dark Tempest #1 (of 5) (R1c0 Variant)